Totems   
the color of burnt clay pots—
                    they lie in parallel rows
according to the grammar of the ground

heavy to lift
          big as my own head.

We break open
                    an orange ball of flame
          revealing all the secrets—

the flesh
          dripping thick sweet light

the seed-shell riding its ridge
                    offering           
          small gifts inside the cavern of the ribs.


Cento Sources:  Eamon Grennan, C. T. Salazar, Mark Doty, Howard Nemerov,
Frank Bidart, Sandra McPherson, Ed Roberson, Ron Silliman, Nuria Sheehan,
Christina Rossetti, Lola Ridge, Brendan Galvin, Arden Levine, Tim Nolan

© by Patrice Boyer Claeys
Used with the author's permission.
Patrice Boyer Claeys is a Chicago poet who loves to cook and play with words. She is especially enamored of the cento, a form composed entirely of single lines from other poets. Two of her books, The Machinery of Grace (Kelsay Books, 2020) and Honey from the Sun (with Gail Goepfert, Blurb, 2020), consist entirely of centos. In fact, after publishing Honey from the Sun, which explores the secret life of fruit, she turned her attention to vegetables, a subject yielding over 40 centos to date. Patrice has published two additional books, This Hard Business of Living (with Gail Goepfert, Seven Kitchens Press, 2021) and Lovely Daughter of the Shattering (Kelsay Books, 2019). Learn more about her at www.patriceboyerclaeys.com.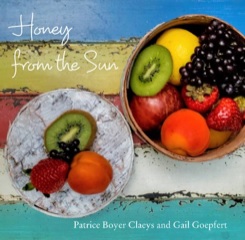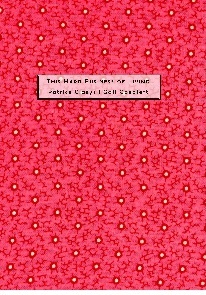 Jancan:
Vividly descriptive, with expressive figures of speech
Posted 11/14/2021 12:19 AM
Sharon Waller Knutson:
I love this poem chock full of bold images and metaphors: totems, clay pots, big as my head, orange ball of flame. But my favorite is "small gifts inside the cavern of the ribs."
Posted 11/13/2021 09:04 AM
Michael:
I can see the pumpkin smiling through the lines, Patrice!
Posted 11/13/2021 08:17 AM
Larry Schug:
The more times I read this poem, the more I take from it. I like its shape, the unevenly indented lines, the consonance, the metaphorical images. I wish I'd seen this yesterday before carving up some pumpkins from our garden for pies, though it means as much in retrospect. Very good work, Patrice.
Posted 11/13/2021 07:36 AM