Lights in the shape of trees, in the shape of snowflakes
Lights like windows, like songs that silently sing me along
Lights like dances, like an alphabet aswirl, such wordless joy

down sidewalks, past houses

such colorful perching
                              orange
                                        green  blue
           red     yellow         purple                 silver

Lights of reindeer and stars, of rising and falling  
following fence lines and eaves and porches
         doorways and angels and sleds

Lights that tell me
          You are not alone
          despite death         despite cold

          You would not see us so well if it weren't so dark
                      the darker the brighter!

Lights that say
          You will never not find your way

                                        such shining   

So when I get home I go down into my basement
and bring up a tangled strand
a rainbow of oval bulbs from my childhood

and string them across my dark porch   
                                                   such brightness

such happiness I feel sitting here


© by Marilyn Annucci.
Used here with the author's permission.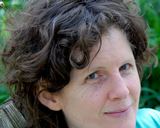 Marilyn Annucci is the author of The Arrows That Choose Us, winner of the 2018 Press 53 Poetry Award. She is also the author of Luck, a chapbook of poems from Parallel Press, and Waiting Room, winner of the 2012 Sunken Garden Poetry Prize. Marilyn is a professor at the University of Wisconsin - Whitewater. Learn more about her at www.marilynannucci.com.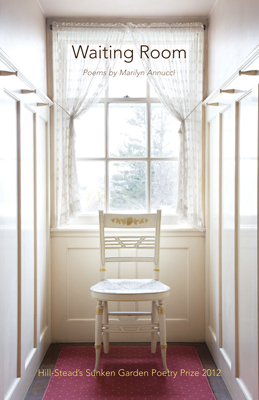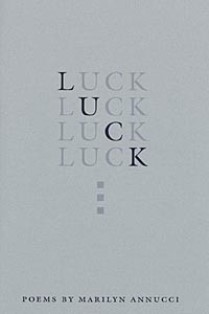 Marilyn:
Thank you all for your buoying comments!
Posted 12/24/2021 06:58 PM
Anastasia:
This is perfect for this time of year. Thank you!
Posted 12/24/2021 01:11 PM
tiddles:
Ah, those oval bulbs with the cloth-covered wires. I know them well. Darker does make brighter. Thank you for this poem, Marilyn. Marilyn Zelke Windau
Posted 12/24/2021 12:33 PM
Lori Levy:
So many lights. Beautiful.
Posted 12/24/2021 11:52 AM
paradea:
Love it!!
Posted 12/24/2021 11:42 AM
MLove:
"You will never not find your way"... for some reason this made me tear up. Beautiful.
Posted 12/24/2021 10:35 AM
Michael:
Wonderful and contemplative, perfect fit for the day, as if to say, "Let there by light . . . and there was light."
Posted 12/24/2021 09:51 AM
wordartdjc:
Lovely...This gave my Christmas eve morning a beautiful beginning of a pleasant day. I miss so many now but it made me feel close to those gone before me. I am now nearly 94 you see.
Posted 12/24/2021 09:22 AM
cork:
A string of white lights decorates our buck-rail front fence.
Posted 12/24/2021 09:07 AM
KevinArnold:
The unexpected relief of a double negative: Lights that say / You will never not find your way
Posted 12/24/2021 07:31 AM