Many are the years I have walked these ways,
Down from the moors to the rich, grassy leys.
From boy to man I have trod this groundó
A richness of nature, paradise found.
From hedgerow to hilltop I know this land,
Familiar to me as the back of my hand.
The call of the curlew is in my ear
Amid the clamor of the city, Iím an alien here.
Give me the woods and the tall trees of home
And my valley of green where often I roam.
To the folks in their office and factory floor,
I would not swap for a life less poor.
So Iíll wander the backwoods and fields of wheat
And thank God I'm a country boy, far from the street.


© by Stephen Charlesworth.
Used with the authorís permission.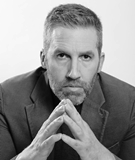 Stephen Charlesworth lives near Chesterfield in Derbyshire, England. Having worked in forestry for most of his life (including the infamous Sherwood Forest), his poetry often centers around the wonders of nature he has witnessed and reflects his appreciation for the natural world.
†
Jancan:
LOVE it! My kind of poem.
Posted 06/08/2022 12:03 AM
Lori Levy:
I grew up in a country town, so this speaks to me.
Posted 06/07/2022 06:24 PM
Wilda Morris:
Country. City. Each has its charms. A lovely tribute to the country.
Posted 06/07/2022 11:06 AM
cork:
I am a city boy, born in Detroit, listening to the song of the streetcar. Poetry takes me to the country.
Posted 06/07/2022 09:10 AM
Darrell Arnold:
For me, it's the call of the meadowlark that I cherish. They are ubiquitous on western rangelands, where I have lived and made my life. Still, "call of the curlew" is alliterative and poetic and catchy, and we all can imagine it. Wonderful! The necessity of avoiding the city life has always been a driving force for me, too. Mr. Charlesworth has been blessed by country life, as have I. This poem is like a cradle for my heart.
Posted 06/07/2022 08:29 AM
Larry Schug:
I relate to this fine poem, having worked many jobs with the sky as the roof over my head, "the call of the curlew" (or the sparrow or the cardinal) "in my ear".
Posted 06/07/2022 08:01 AM