I leave the Interstate where Georgia is impossible to see,
take Highway 17, through towns and hamlets under canopies

of beautiful live oaks, its heyday of '50s car culture a time warp
of abandoned or still used buildings -- the Betch-Yers Bar & Grill

in an old Stuckey's -- or a motel's office with green house plants
hanging from ornamental aluminum porch columns, white pickup

out front, the horseshoe of guest rooms stretching from it empty,
checkerboard of old tarps on the decaying roof. After miles

of pine flatwoods, the bottomlands of the South Newport River
are bayous of green algae ponds under pines and oaks,

and I'm drawn to turn off at the boat ramp road where scrub oak,
pines, and cedars border the marsh, down the potholed asphalt,

past tossed Styrofoam meal boxes and cardboard twelve-pack
cases to the boat ramp's concrete descent into tea-dark water

where I turn the car off, listen to the buzz of cicadas, wonder
how long it took for a purple flowered vine I see to creep

through the high-tasseled grass at water's edge, imagine
the benthic world of trout and sea bass under the dark water,

listen to the sweet warbles of songbirds. Then, the motorized zip
of a jet ski sounds around the bend of the river's oxbow,

reminds me I have an appointment in a city's traffic down the road.


© by Steven Croft.
Used with the authorís permission.
†
†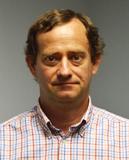 Steven Croft is an Army veteran who lives on a barrier island off the coast of Georgia. He works for The Marshes of Glynn Libraries, named after Sidney Lanier's famous poem. Steven is the author of three chapbooks, Coastal Scenes and Moment and Time (The Saltmarsh Press), and New World Poems (Alien Buddha Press).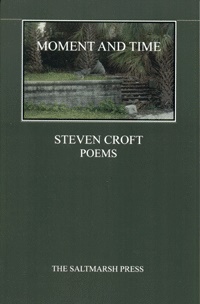 Anastasia:
A nice reminder to slow down and take the time to see. Also, I learned a new wordbenthic!
Posted 06/06/2022 07:11 PM
Lori Levy:
I feel like I am there. Very visual.
Posted 06/06/2022 06:14 PM
Arlene Gay Levine:
Here is a gorgeous example of real world vs Real world...an exciting voyage "through the high-tasseled grass" to "the benthic world of trout and sea bass under the dark water"...
Posted 06/06/2022 01:50 PM
NormaB:
I do love how this poem goes from nostalgia to the beauty and peace of nature then brings us back to reality. So enjoyed it.
Posted 06/06/2022 12:40 PM
Wilda Morris:
Good example of form and content working well together.
Posted 06/06/2022 12:01 PM
Adriana:
There's something compelling, indefinable, different about this poem - I like it not so much for specifics as for the whole experience of it...
Posted 06/06/2022 11:30 AM
Stephen Anderson:
This poem reminds me of some childhood memories of road trips through rural parts of Georgia.
Posted 06/06/2022 11:05 AM
Gilbert Allen:
Nicely seen, deftly phrased!
Posted 06/06/2022 10:52 AM
Shoshauna Shy:
I love the detailed description presented in a poetically meandering way. The introduction of the jetski was jarring - just like they really are. Good work!
Posted 06/06/2022 10:22 AM
paradea:
I love the observations in this poem!!
Posted 06/06/2022 10:14 AM
Michael:
How well I remember the ubiquitous presence of "Stuckey's" along roadsides just before reaching a large town, the big cars of the 1950s. Very similar things . . . and I live in central Illinois! Thank you, Steven.
Posted 06/06/2022 08:48 AM
Larry Schug:
This poem turns what seems to be a purposeless trip, a kind of dream the reader is allowed to enter, into a set of instructions for being here now. The end is jolting, like waking too quickly into the modern day world.
Posted 06/06/2022 07:42 AM