It's summer and the carpenter bees are back,
big, ergo menacing,
striking fear into my wife's heart
when she goes out to sit on the deck.
I tell her there's no threat,
Carpenter bees don't sting
and they'd never mistake her for a piece of wood,
but she's not reassured,
she gets out my old tennis racket
and orders me to whack the poor creatures.
(They're so big insecticide
doesn't have much effect.)
I'm not happy killing bees
for they're useful creatures,
though I must admit
I don't know about the carpenter kind.
Jesus was a carpenter, I tell my wife,
but when it comes to bees, she's not a Christian.


© by Richard Greene.
Used with the author's permission.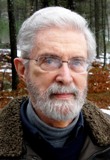 Richard Greene began writing poetry in the 8th grade, inspired by the opening lines of Longfellow's "Evangeline"—"This is the forest primeval. The murmuring pines and the hemlocks / Bearded in moss and in garments green, indistinct in the twilight"—which he was required to read in class. In college, after a classmate deemed Richard's rhyming poem "trite," he stopped writing until, a couple of years later, a class with Henry Rago, subsequently editor of Poetry magazine, inspired him to resume his efforts. But poetry fell by the wayside for almost forty years as a busy career in international development consumed his life. As retirement approached, however, Richard's dedication to poetry returned; he has since published three chapbooks: The Broken Guitar: Poems of War; Becoming Old: Poems of Aging; Painting with Words: Landscapes in Verse; and one full -length collection, To Talk of Many Things: Selected Poems. Richard, who lives in Nyack, New York, shares a "poem of the week" with anyone interested; get on his mailing list by requesting it at greeneplace@gmail.com.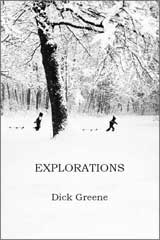 Cathy's Sister:
Laughed out loud at the last line! Great poem!
Posted 06/28/2022 12:33 PM
MLove:
We have tons of them as well, and I've just made friends with them. I try to remind myself to say, "Hello Bee" instead of whacking at them. They are so big and buzzy! Love this poem!!
Posted 06/28/2022 12:17 PM
Sharon Waller Knutson:
Wacky. Wonderful. Wise. I laughed at these lines: "Carpenter bees dont sting and theyd never mistake her for a piece of wood" and "Jesus was a carpenter, I tell my wife, but when it comes to bees, shes not a Christian."
Posted 06/28/2022 10:48 AM
mail@schoolbusmart.com:
Love the twisty last two lines Randy Mazie
Posted 06/28/2022 09:12 AM
Angela:
Love Richard's poems!
Posted 06/28/2022 08:28 AM