Chicago, South Side
Late July and I am waiting
for those good tomatoes
brought to the city from farms

on trucks with a swinging scale,
brought to the city
and into the alleys

by Greeks and sons
in late July
and early August,

tomatoes so red they reign
on the sills of my mind all winter
too perfect to eat.


This poem first appeared in The Christian Science Monitor.
Used here with the author's permission.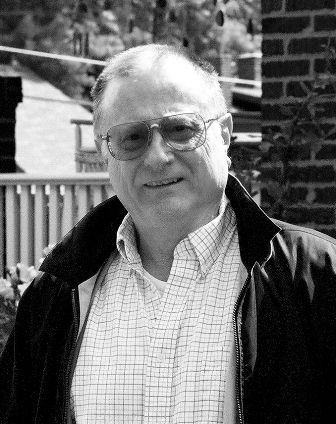 Donal Mahoney lives in St. Louis, Missouri. A native of Chicago, he spent the early Seventies actively submitting poems to print journals and enjoyed some success. He then took a 35-year hiatus from poetry to work as an editor of prose at such lofty establishments as the Chicago Sun-Times, Loyola University Press, and Washington University in St. Louis to support and educate five children. Upon retirement, Donal took to his recliner, and was perfectly happy sitting and listening to Gregorian chant all day. After three years, however, his wife interrupted with a Gregorian chant of her own. She bought Donal a computer and showed him where the boxes of still-unpublished poems had been stored in the basement for many years. Thus Donal began actively submitting again in June 2008. He has since had nearly three hundred poems published here and abroad, an achievement he credits largely to his wife.
Marilyn:
Donal communicates much in this perfectly succinct poem that makes vivid the transport of summer tomatoes to market and to memory.I like his voice and hope he organizes all those poems into a book manuscript.
Posted 08/07/2010 01:47 PM
Gary Busha:
Good poem, and good for Donal. How can one not like tomatoes? Shows all poets need a stimulus to send their work out. Gary Busha
Posted 08/07/2010 06:16 AM