Ladies with big south side hair
Spin like tops in polyester pairs.
Fans overhead slowly turn the hot summer air.
Conversations lite as baseball, recipes and Tupperware.
 
Widowed mothers dance with daughters, turning gently round,
The corner bar dance floor with the south side sound.
 
5 p.m. Saturday mass is long since past
As the congregation says "amen," and the pitcher is passed.
 
Accordion maestro with the greased back hair
Sends sweethearts and old hipsters moving - as if floating on air.
 
Eighty year old charmer in a bowling shirt
Spins his girl friend wearing a poodle skirt.
Who surrender Medicare worries beneath a disco ball.
Milwaukee's first dance lives again at Sue's Dance Hall. 


This poem won first place in the Rhyming Category of the 2003 Mississippi Valley Poetry Contest.
Used here with the author's permission.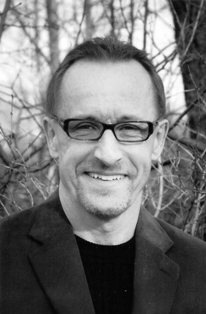 Charles P. Ries lives in Milwaukee, Wisconsin. His narrative poems, short stories, interviews, and poetry reviews have appeared in more than 200 print and electronic publications, and he is the author of a fictional memoir and six books of poetry. He is a former poetry editor for several publications and served on the Wisconsin Poet Laureate Commission.

Buckner14:
Oh, this takes me back!!!
Posted 09/02/2010 07:18 AM