That's right

This time we want
full body shots of
the heads that have haunted 
the back rows since puberty 

Let's display the longiminous,
spotlight the broad shoulders,
feature the slender legs,
whose owners embarked long ago
on a lifelong expedition in search of
rare, endangered, and 
exorbitant inseams

We've put in our time,
drifting to the back with
automatic complacency;
the class pictures
museum tours
the family reunions
choir risers 

And now,
let the regulars, the petites
strain to peek around us 

Let others argue their case
from the back row

Copyright by Katrin Talbot.
Used with the author's permission.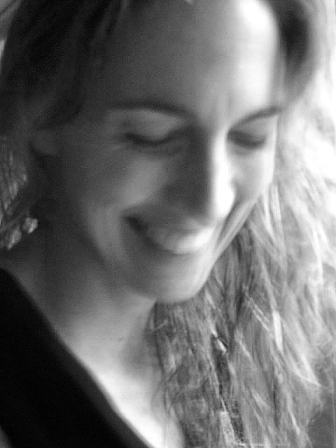 Australian-born Katrin Talbot is a violist, photographer, and poet whose collection, St. Cecilia's Daze, was recently published by Parallel Press. Her poetry has appeared in a number of journals and anthologies and she was nominated for a Pushcart prize. Katrin was a finalist in 2009 for four national poetry prizes—one of which awarded enough prize money to fund a Dairy Queen run. Her photo essay of Schubert's Winterreise was published as a coffee table book and CD by the University of Wisconsin Press. Katrin stands 6 ft 1/2 inch when she's doing Pilates, six feet when she's not, a fact that gives her full authority to speak from the perspective of one of the heads on the back row.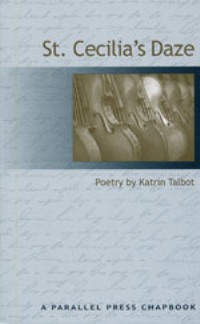 Linda Lee (Konichek):
As a woman who is six feet tall, who has a daughter 6'2", and son, 6'3", and many nordic relatives well over six feet, this was great. We always cause a stir when we enter restaurants, and the back row spills over onto the sides at family reunion photos; there are so many amazons! Linda Lee (Konichek)
Posted 10/07/2010 09:51 AM
Buckner14:
As a tall woman, let me shout an exuberant Hurrah!
Posted 10/06/2010 01:24 PM
sanibeljoe:
Wonderful poem! I'm sympathetic to the plight of tall women and to reluctance of our culture to give the exact height of women who may be more than six feet tall. Here is my own contribution: Six Foot Glass Ceiling In spite of what they say — I'm five feet eleven and a half, Nowhere near six feet. Since Barack became president, The media claim the weight Of office makes him look shorter. I come out as tall and stately, Perhaps taller — rumors of our Height differences keep mounting. Truth is I stopped growing At eighteen but up until now Prided myself on my posture. Flats help a little but unless They bore holes in the floor I guess I'll have to slouch, Hunch myself down to five ten And keep turning down offers From the WNBA. Joe Pacheco
Posted 10/06/2010 07:53 AM