Behind my house the dried leaves
line the floor of woods in winter's dress,
bare gray tree trunks frozen in the cold.

Near the ridge line I see
a clump of brown take motion, one
and then another, and another.

I try to count but quickly
the lumps vanish, disappear
like spirit smoke
in the silence of the wood.

The low drone of dozers,
chainsaw screams, muffled by
the mountain still intact,

Wild turkeys still claim these woods
though roads are coming, houses will rise up
where ancient oaks and maples, bear and deer
have always ruled;

houses built by urban dwellers,
city people, oblivious to the violation,
the destruction of all they
claim to love.
© by Glenda C. Beall.
Used with the author's permission.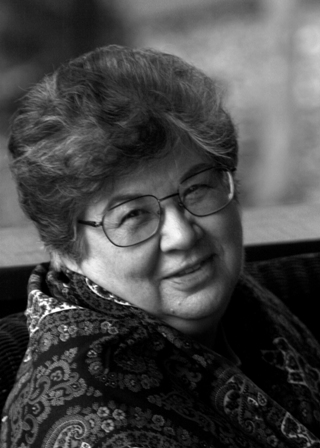 Glenda C. Beall's first poetry book was published by Finishing Line Press in 2009. Although she writes and publishes poetry, she teaches memoir writing at her studio, Writers Circle, in Hayesville, NC. She lives in the Appalachian Mountains where she feels she must surely have lived in a past life, as the mountains have always called her name and she is more at home there than the flatlands of southwest Georgia where she was born. Her only regret is that she did not begin to study writing until the second half of her life. She's trying to make up for lost time. Learn more about Glenda at her blogs, www.glendacouncilbeall.blogspot.com and www.profilesandpedigrees.blogspot.com.
StaciBell:
I just came across this Glenda, it is beautiful, I really love the last stanza!
Posted 11/17/2011 06:56 AM
karenpaulholmes:
you say so much with so few words -- that's poetry, Glenda.
Posted 01/03/2011 09:34 AM
Buckner14:
The images and ironies come through clearly. And the photo is a perfect accompaniment!
Posted 12/12/2010 06:20 PM
dotief@comcast.net:
A sad, true and powerful poem. Love the last stanza. It really hits home!
Posted 12/12/2010 05:30 AM