Daughter, tell me about Santa Claus.
Point him out everywhere with a loud
O-O-O before hiding in Mommy's collar
or behind a filled-to-bursting shopping bag.
Comb every crèche for saviors come early
then narrate the characters' prayers for me:
"Baa." "Moo." "Baby." "'appy."

Love the lights and the noise and the people
and this time of redemption, though you
can't know what it means to need redeeming.
Tell me through your full-wet-fisted sharing
about Santa and about joy and about
the gift that itself means more than anything.
The more I see your evergreen smile,
the more I find myself believing again.

From To the Ones Who Must Be Loved, published 2010.
Used with the author's permission.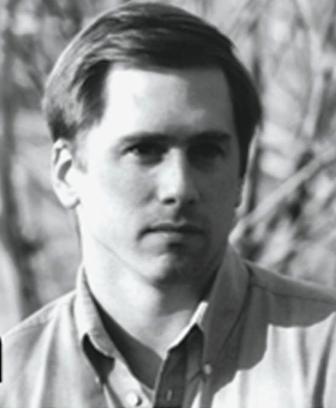 David Vincenti is a father, husband, poet, project manager, engineer, accordionist, and bowler who believes it is possible to root for the Mets without hating the Yankees. His poems appear regularly in journals and his chapbook, To the One Who Must Be Loved, was published in 2010. David curates (and co-hosts with Siobhan Barry) the Spoken Word Series of the DeBaun Center for the Performing Arts in Hoboken, NJ; he is in the process of developing an adult education program for his church on poetry and praise. Learn more about David at www.davidvincenti.com.
Buckner14:
This is a keeper! THank you!
Posted 12/16/2010 07:25 PM