While Mother strung the tree with tinsel,
I snatched what dropped unnoticed
and laid the lead strips across railroad tracks
then waited beneath blue bulbs of light
and pine needles for the spark and crackle.

Some ornaments went back generations,
and I'd cover my mouth with excited hands
and smother squeals of glee
when Botch batted one off the Christmas tree
over the lamp into a wall with his tail.

I stomped the floor for all I was worth
and—due to a short in the wiring—made the angel
perched on the pine peak blink.
I stomped the floor even though I was told not to,
stomped the floor until a spanking
from my step-father stopped me.
Then I walked heavy in and out of the room
in a pout, hoping to bring about a blink by accident.

That defiance still flickers inside of me,
and the twinkling angel, a bright, but flawed star,
given to glimmers of night, and the dark thrill
in the way the angel jumped at my disobedience,
snuffed its light, how it winked at me.

© by John Smith.
Used with the author's permission.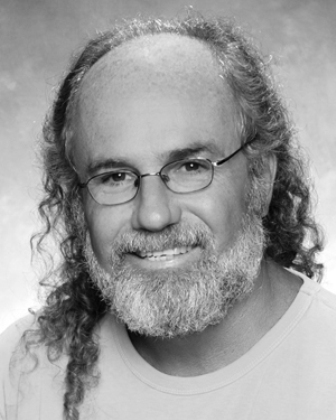 A high school English teacher who retired in June 2010, John Smith loves kids and loves sharing poetry with them. His work has appeared in numerous literary magazines including The Literary Review, New York Quarterly, Paterson Literary Review, Edison Literary Review and Exit 13. John enjoys writing, cooking, gardening, and keeping an eye on the birds. He thinks he may now have more friends on Facebook now than he does in the real world. Married, with three daughters, he lives in Frenchtown, New Jersey.
Paul M. Smith:
Enjoyed it! Literary license on the the step-father? Bro
Posted 10/14/2011 06:22 PM