Living a whole life has three conditions:
absorbing work which demands and brings fulfilment,
a group of friends with whom to exchange minds,
and a full love to be lost in all the time.

Of these I have the easier two,
but lack the third in lacking you.

This poem is in the public domain.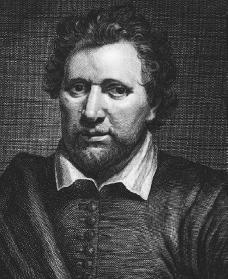 Ben Jonson (1573 - 1637) was born in London and is generally thought to be England's first poet laureate. A well educated man, he explored first bricklaying, then soldiering, then acting as a career before becoming a playwright and poet. A contemporary of Shakespeare (Jonson's assessment of Shakespeare was that he was "a naturally gifted writer who failed to discipline himself."), Jonson was an extremely successful and popular playwright himself. His strength was satire and comedy. But while his plays tended to be bold and controversial, Jonson's poetry is typically gentle and introspective. Quite the party animal, Jonson's volatile temper brought him several stints in prison, at least one fatal duel, and innumerable arguments.
dotief@comcast.net:
Wow! A lament is ever there was one!
Posted 02/01/2011 08:02 AM