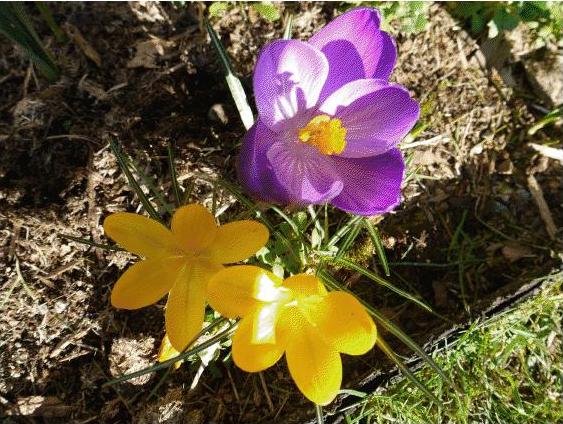 The full moon. A bitter wind.
I'm making yam-almond soup:
cumin from Rajasthan,
cinnamon from Zanzibar,
yams from San Juan Bautista,
almonds from Valencia.
Suddenly, the February sun sweeps
into the kitchen and I am stirring
the world's soup, forgetting sorrow;
imagining that outside, the crocuses bloom.

© 2011 by Wendy Morton.
Used with the author's permission.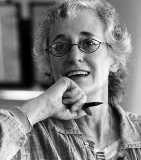 Wendy Morton believes that poetry is the shortest distance between hearts. She has five books of poetry, and a memoir, Six Impossible Things Before Breakfast, in which her adventures as a corporate sponsored poet are revealed. Her latest book of poetry, What Were Their Dreams, is a book of photo-poems of Canada's history. Wendy is the founder of Canada's Random Acts of Poetry project, and is the recipient of the 2010 Spirit Bear Award and the Golden Beret Award. For her day job, Wendy has been an insurance investigator for the last 28 years. She lives in Sooke, B.C. and is a raven watcher. Learn more about Wendy here.
Reganz:
Reading the world's poems lets me forget February's sorrows. Thanks, Wendy.
Posted 02/27/2011 10:48 AM
mary ann mulhern:
February Sun sparks a universal chord- that longing for spring- when new light comes through dark curtains of this world- and, we feel alive again! Wendy Morton's poem , spare on words, extravagant on inspiration- wonderful! Mary Ann Mulhern
Posted 02/27/2011 10:18 AM
Bellarmine Ahyrehorne:
Beautiful !! The progressive cadences through the ingredients, the sudden flash of world-size significance, the sweet flush of gentle hope -- all emblematic of Ms. Morton's holy gift; please sir, could we have some more?
Posted 02/26/2011 03:40 PM
ezetlin:
gorgeous poem, Wendy. I can see the crocuses (not just in the photo).
Posted 02/26/2011 03:04 PM
Grissom Phigg:
Ah.. the eternal return. For a few, it arrives in the kitchen, others, the garden. Thank God for Wendy it appears in the solid gold recesses of her mind, exits as words and photographs, and visits us all by way of this lovely poem, this excellent site. More Wendy, please!
Posted 02/26/2011 02:40 PM
LindaCrosfield:
Ha! Last night I made West African Peanut Soup. Must be something about February. Love the crocus picture. World's soup, indeed!
Posted 02/26/2011 02:24 PM
Katrina:
I'd never thought of crocuses loitering with poetry before. Thank you, Wendy!
Posted 02/26/2011 12:20 PM
dmahoney:
Wendy is an amazing cook and a master at stirring words.
Posted 02/26/2011 11:57 AM
cfunk:
This poem takes me traveling away from the ice and snow outside my window. Lovely and spicey and comforting as a bowl of the world's soup.
Posted 02/26/2011 11:30 AM
trailpny:
"Stirring the world's soup--" beautiful! In ten lines, not a wasted word. A little gem of a poem!
Posted 02/26/2011 10:45 AM
mimi:
soul-warming and perfect for this gray day...love it!
Posted 02/26/2011 10:23 AM
darlenemb:
Love the warm spice of words and the visual this grey, damp, cold February morning! the crocuses are only days away in March. Inspires me to look for some "hot" recipes to serve the family.
Posted 02/26/2011 09:36 AM
Buckner14:
I love the poem AND the definition of poetry!
Posted 02/26/2011 09:13 AM
dotief@comcast.net:
Lovely, lovely, lovely! It always amazes me how a few well-placed words can conjure such well-drawn scenes! Wonderful poem!
Posted 02/26/2011 08:55 AM