Green stars meant something bad:
you hadn't finished your vegetables
or had left some chore undone. Red
were just okay--nothing special,
nothing bad either. Silver stars,
worth a dime each: above
and beyond. Gold, best of all,
and worth twenty cents.

So we toiled to be good,
to have our star cards
shimmer gold and silver. It was
our father's idea, the star system,
like all our systems. Every night
before bed, our mother would review
our days, then lick a colored star
and paste it on our cards:
seven stars a week.
Sundays, we did not go to church,
but we cashed in our row of stars
for a few dimes.

How I longed for those shiny dimes,
Franklin Roosevelt or the winged Mercury
on the front, the feel of them
in my hand. It was greed
that drove me
to sweep the outside stairs
or iron the big tablecloths.
But even now, I am
haunted by my childish question:
How good was I today?

Not quite a gold star.
Not quite enough.

From On the Water Meridian (Hummingbird Press, 2007).
Used with the author's permission.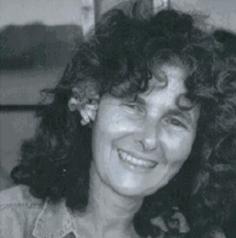 Barbara Bloom has published one full-length book of poems, On the Water Meridian, and several of her poems have been read by Garrison Keillor on The Writer's Almanac. When she was in high school, her family moved to a remote homestead on the coast of British Columbia, and she credits that for the deep connection she feels with the natural world. Recently retired from teaching, she devotes her time to writing and gardening at her home in the Santa Cruz mountains, where she lives with her singer-songwriter husband and a few spoiled pets.
Lisa Vihos:
What a lovely poem. Thank you. Gold stars for everyone today who is working so hard on making the world a better place.
Posted 03/11/2011 08:48 AM