I blow in the door—
Wild Woman of the East
side of town—hair
flying in all directions.

I've come for you to tame
the beast. I fall into the chair
and turn my back on the mirror.
I can't bear to look. I surrender

to the strait-jacket cape
that surrounds me, keeps my hands
away from my hair so I won't
tear it out.

Joe quietly assesses
the mess: walks to my left side,
passes in front of me and squints
at the right side, circles to the back,
lifts clumps and strands checking
lengths, tests strength of curls,
the natural tendency to wave
and then wave back.

To him I am simply
an untended forsythia.
He grabs his shears,
starts to prune.

© by Phyllis Wax.
Used with the author's permission.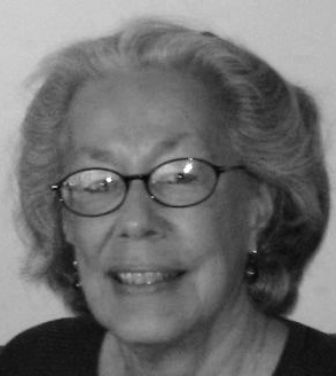 Phyllis Wax is passionate about poetry and likes to slip between the sheets with Erato in exotic places: Thailand and Viet Nam, Turkey, Timbuktu, Machu Picchu, even Door County, Wisconsin. She comes home to Milwaukee, Wisconsin to write from a bluff overlooking Lake Michigan and admits to being addicted to sudoku. Phyllis does not maintain a blog or web site but welcomes comments from readers at poetwax@yahoo.com.
ehanold:
I love this poem, Phyllis. It makes me laugh out loud each time I read it and causes me to miss you even more.
Posted 01/14/2014 10:10 PM
poetscribe5@aol.com:
Surrendering ourselves can be a humbling experience at times. Nice poem, Phyllis. Steve Anderson
Posted 03/14/2011 09:01 PM
Carol Hauer:
Hi, Phyllis! Our daughters played together when they were little back on Farwell Avenue. I was happy to read your poem. I loved the comparison of trimming hair to pruning the forsythia! Best of luck to you in all your pursuits. Carol Hauer
Posted 03/14/2011 01:03 PM
Joe Sottile:
This poem reminds me of what I affectionately call "Spaghetti Hair." That's hair that is twisted,long and blonde. I think it's rather cute.
Posted 03/14/2011 11:16 AM
wendy morton:
an untended forsythia, indeed. Great image.
Posted 03/14/2011 10:49 AM
mimi:
love your exotic place poems, and now this exotic hair poem! Sharon Auberle
Posted 03/14/2011 08:47 AM
dotief@comcast.net:
The ending IS great! Nice poem!
Posted 03/14/2011 08:07 AM
ed werstein:
Congrats, Phyllis! It's been many years since I've had wild hair.
Posted 03/14/2011 07:57 AM
jeanie:
you wild woman of the bad hair day! ;-) i love that, "untended forsythia."
Posted 03/14/2011 07:13 AM