sometime in May
almost to June
long after daffodils
have faded and shriveled

my mama would say
come take off those shoes, Child
and I'd smile so big
my hot little feet

free of their winter 
binding of leather and cotton
couldn't wait to sink
languidly down into cool

blades of green grass
of weeds so soft
so refreshing
I tickled with dances

sped over yards
in little girl races
pranced so quickly to orchards
fine snowless meadows

by nightfall I'd marched
a hundred happy miles
calluses beginning
on my summer soles

and dirty— my yes
you could grow corn
between your toes
Mama would say

as she scrubbed
using a sponge
born without any feet
at all in my dreams

I need no shoes
all journeys are shoeless
my world carpeted
in purest summer memory

From Zen Fishing and Other Southern Pleasures (Ocean Publishing, 2005)
Used with the author's permission.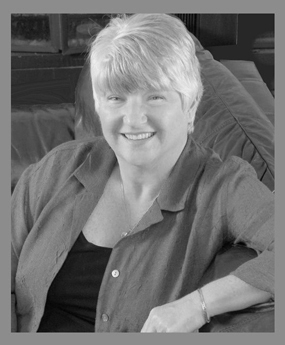 Dorothy K. Fletcher retired in 2007 after 35 years of teaching English in Jacksonville, Florida. Her poetry and articles have appeared in more than eighty publications, and she is the author of four published books. Dorothy resides with her husband, Hardy, in Jacksonville, where they are close to their children and grandchildren. She spends her days working on her monthly column, "By the Wayside," which she writes for The Florida Times Union. Learn more about Dorothy at www.dorothykfletcher.com.
KathyD:
My mother used to tell is that after we had seen 3 dandelions we could go barefoot! Of course, there were some chilly days after spying 3 of those yellow feathery blooms, but it was a pretty good gage. Loved your poem.
Posted 05/21/2011 01:16 PM
Janet Leahy:
To have fee that "tickled with dances," that's pure joy!
Posted 05/21/2011 11:23 AM
vawomann:
This brought back great summer memories. Having "lived in town" my cousin & I would play the hot sidewalk game! We would see who could walk on the old cracked sidewalk barefoot the longest before pouring water on the sidewalk & standing on the wet little puddle. We still laugh about our silly game & how much fun it was. Thanks for the memories!
Posted 05/21/2011 11:01 AM