Through the window I see
the sun fire up
for the last time today.
There are jays
in the trees near the meadow,
crows in the grass
I cut with a scythe
early this morning.
Still on my platter
corn from the fields,
scallions, tomatoes,
bell pepper and cheese.
I'll remain at my table
with lemon and tea
and look out on the land
that surrounds me.
The psalms a monk
gave me this morning
I'll read for an hour
before sleeping.
© by Donal Mahoney.
Used with the author's permission.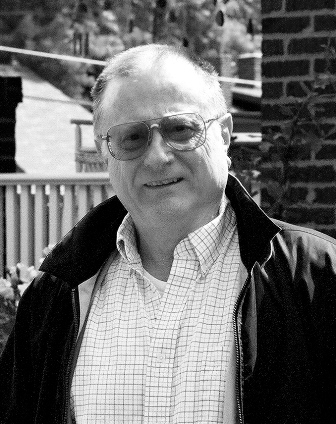 Donal Mahoney lives in St. Louis, Missouri. A native of Chicago, he spent the early Seventies actively submitting poems to print journals and enjoyed some success. He then took a 35-year hiatus from poetry to work as an editor of prose at such lofty establishments as the Chicago Sun-Times, Loyola University Press, and Washington University in St. Louis to support and educate five children. Upon retirement, Donal took to his recliner, and was perfectly happy sitting and listening to Gregorian chant all day. After three years, however, his wife interrupted with a Gregorian chant of her own. She bought Donal a computer and showed him where the boxes of still-unpublished poems had been stored in the basement for many years. Thus Donal began actively submitting again in June 2008. He has since had nearly three hundred poems published here and abroad, an achievement he credits largely to his wife.
jeanie:
nice. meditative. i enjoyed this.
Posted 07/01/2011 07:38 AM
Eiken:
Donal, this is lovely, you have made me hungry just thinking of that food. A very visual poem, really love it. I love the countryside and you have evoked all the senses in this poem. Thank you, Maire
Posted 07/01/2011 05:15 AM