Time here floats
forgivingly,
I go out,
gaze into the meadow
a field of goldenrod

and I am happy.


I throw the last-of-the-summer peach peelings
into the weeds.

An incense of sun-warmed poplar leaves
fills my nostrils.

I am complete in this one moment,
of needing neither yesterday nor tomorrow

and I am once again
that small girl
on a hill in Central Park

startled by the moon
shining in the afternoon sky.
© 2011 by Lynne Santy Tanner.
Used with the author's permission.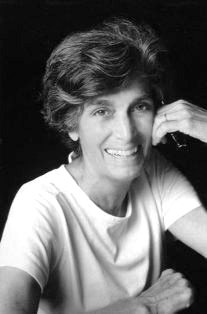 Lynne Santy Tanner was born in New York City but has lived for many years in North Carolina. A professional dancer and choreographer, she also writes and paints. A frequent artist-in-residence at the Hambidge Center in Rabun Gap, Georgia, Lynne is the author of two chapbooks and her poems have appeared in numerous publications.
wyantjl42:
A poem which captures a piquant moment forgivingly. I like it immensely.
Posted 05/20/2014 08:49 AM
LindaCrosfield:
Lovely, deceptively simple poem with great depth.
Posted 08/31/2011 01:43 PM
Linda Lee (Konichek):
On a stressful day timewise, this poem was a wonderful reminder of what really matters in life; I love it and the details are perfect.
Posted 08/31/2011 11:17 AM
VNesdoly:
That last luminous line is such a perfect wrap, linking the wonder of childhood with this moment. Beautiful -- and recognizable.
Posted 08/31/2011 10:11 AM
mimi:
two perfect moments in a life...connected by sweet memory..lovely poem
Posted 08/31/2011 09:11 AM
KevinArnold:
You had me from the first stanza, so light and deep. And ends with the childhood mystery of the moon in the afternoon sky, yes.
Posted 08/31/2011 08:36 AM
dotief@comcast.net:
I love the lines about being "startled by the moon/shining in the afternoon sky." Wonderful!
Posted 08/31/2011 08:35 AM
Gail Goepfert:
My favorite lines: "I am complete in this one moment, of needing neither yesterday nor tomorrow" How rare, and how wonderful!
Posted 08/31/2011 07:47 AM