The evening darkens over
After a day so bright
The windcapt waves discover
That wild will be the night.
There's sound of distant thunder.

The latest sea-birds hover
Along the cliff's sheer height;
As in the memory wander
Last flutterings of delight,
White wings lost on the white.

There's not a ship in sight;
And as the sun goes under
Thick clouds conspire to cover
The moon that should rise yonder.
Thou art alone, fond lover.


This poem is in the public domain.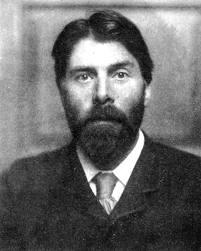 Robert Bridges (1844 –1930) was an English physician and writer. Illness forced him into retirement from the medical profession at the age of 38, leaving him free to write full-time. His primary interest was poetry, though he also wrote plays and some nonfiction. Many of his poems were set to music and, in addition, Robert wrote and translated a number of hymns. Although he served as England's poet laureate from 1913 to 1930, Robert's work is not nearly as well known as that of other poets who served in that post.
There are no comments for this poem yet.