Okay, Zucchini,
with your sleek Sicilian good looks—
I know all about you and the rest
of the Zucca family, how you start out
small, in the corner of some
respectable old giardino (nobody
even notices) and then you spread,
don't you, till you've moved in on
all the little guys, the beans
and the carrots and cukes,
and pretty soon you're in charge
of the whole damn fattoria, right?
Well, I've got news for you, pal,
you're past your prime. You're ripe
to spend the rest of your natural life
in the cooler. Think I'm kidding?
Listen, either play along or it's
        Ratatouille! Ratatouille!
—a year in the jug for you, Zuke.
And your little tomato, too.

© by Marilyn L. Taylor.
Used with the author's permission.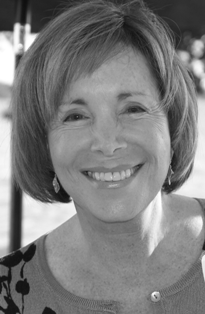 Marilyn L. Taylor served as Poet Laureate of Wisconsin from 2009 - 2010. Her award-winning work has appeared in many journals and anthologies, and she is the author of six individual collections of poems. Marilyn taught for many years at the University of Wisconsin-Milwaukee, and was appointed in 2004 to a two-year term as Poet Laureate of Milwaukee. She continues to lead workshops locally, statewide, and as a visiting poet at universities and libraries in Iowa, Illinois, Pennsylvania, Florida, California, Colorado, Oregon, and elsewhere. She is a Contributing Editor for THE WRITER magazine, where her columns on craft appear bi-monthly. More information and more poems can be found on her website, www.mlt-poet.com.
transitions:
A seriously gifted poet with an "insane" sense of humor! After reading this I'll never look at vegetables in the same way again... I absolutely loved it. Thanks, Marilyn
Posted 09/27/2011 12:41 PM
Jo:
Laughed all the way through this poem, Marilyn. Especially good for such a dreary day.
Posted 09/26/2011 03:09 PM
mimi:
hilarious! loved it! Sharon Auberle
Posted 09/26/2011 11:30 AM
IrenaP:
I absolutely loved this poem. Enjoyed the humor and how Italian words were used to add to the gusto.:)
Posted 09/26/2011 10:26 AM
karenpaulholmes:
Love it. Perfect ending.
Posted 09/26/2011 10:23 AM
KevinArnold:
Do all our comments have to include the word fun? I think so. "And your little tomoato too," indeed.
Posted 09/26/2011 09:06 AM
LRL:
so fun! Bravo!
Posted 09/26/2011 07:24 AM
LisaV:
What a fun poem! I am starting my day with a smile.
Posted 09/26/2011 05:21 AM