of a larger bird                    flock
                                that shifts shape                    of geese
                                                                                in the blue print of a sky
This poem first appeared in NJ Audubon.
Used here with the author's permision.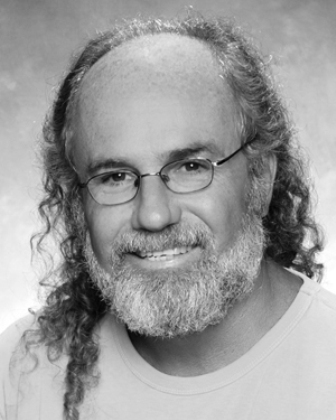 A high school English teacher who retired in June 2010, John Smith loves kids and loves sharing poetry with them. His work has appeared in numerous literary magazines including The Literary Review, New York Quarterly, Paterson Literary Review, Edison Literary Review and Exit 13.  John enjoys writing, cooking, gardening, and keeping an eye on the birds. He thinks he may now have more friends on Facebook now than he does in the real world. Married, with three daughters, he lives in Frenchtown, New Jersey.
saganesh:
Weight loss supplements are commonly supposed to help dieters efficiently lose weight via one of several mechanisms. Some of these merchandise encompass appetite suppressant, metabolism boosters, and fat burners. They all work in one-of-a-kind ways to achieve their weight loss effect. https://www.typischa.nl/
Posted 02/25/2021 12:00 PM
admin:
https://healthperfect.net/ . If you are looking for more information, read about Hair Loss Treatment
Posted 11/24/2019 11:02 AM
transitions:
It's one of those "gee, wish I would have thought of that" amazing poems; great work John, I loved it! Judy
Posted 10/13/2011 09:50 PM
Jo:
A meditation--within the flight of geese. What an extraordinary poem.
Posted 10/13/2011 06:26 PM
DorcasX:
You are certainly in touch with an understanding of nature, far beyond a mundane description. Thank you. A spiritual rendering of an instinctual flock's flight.
Posted 10/13/2011 05:27 PM
ghctenmile@earthlink.net:
Nicely nicely done.
Posted 10/13/2011 02:10 PM
trailpny:
Really, really cool. This poem is perfectly constructed.
Posted 10/13/2011 10:28 AM
jeanie:
this poem has lovely sounds and now that i can see the ending (thanks, marilyn) i understand the beginning
Posted 10/13/2011 10:09 AM
dotief@comcast.net:
Love it!
Posted 10/13/2011 09:51 AM
Glen Sorestad:
"a wedge driven" -- perfectly positioned! Way to go, John.
Posted 10/13/2011 09:12 AM
jeanie:
breathtaking, beautiful poem
Posted 10/13/2011 08:23 AM
Eiken:
John, I have lived in the Netherlands for many years and love Escher's work. This poem is wonderful, I am sure Escher would have been proud to read it and the layout is outstanding. I paint as well as write and I have done some "Escher" style work. Máire (Irish).
Posted 10/13/2011 05:45 AM