I pause at the window
for juncos, skittish in
the forsythia's icy arches

a frozen fountain
of slumbering branches
strung with feathered notes

heads bowed
against harsh winds
half in prayer

half poised to sing
a somber song
about being hung out

on a limb somewhere
between earth and sky
far from spring

This poem first appeared in NJ Audubon.
Used here with the author's permission.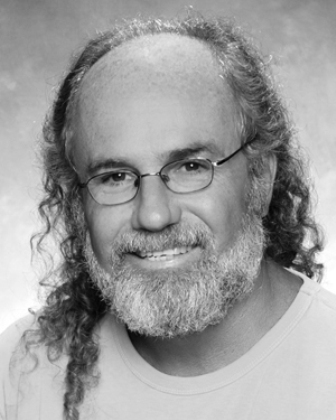 A high school English teacher who retired in June 2010, John Smith loves kids and loves sharing poetry with them. His work has appeared in numerous literary magazines including The Literary Review, New York Quarterly, Paterson Literary Review, Edison Literary Review and Exit 13. John enjoys writing, cooking, gardening, and keeping an eye on the birds. He thinks he may now have more friends on Facebook now than he does in the real world. Married, with three daughters, he lives in Frenchtown, New Jersey.
69Dorcas:
Interesting to get from a view of icy arches to the harbinger of spring. It reminds of a long or extended Haiku.
Posted 01/17/2012 05:53 PM
Jo:
Beautiful poem, John.The imagery shines in winter's coat. Thank you.
Posted 01/17/2012 01:21 PM
Carol Hauer:
Ah,the juncos. I like the musical imagery. This poem is a sweet song in itself. Thank you.
Posted 01/17/2012 09:53 AM
Glen Sorestad:
Such precision of detail! Beautifully done, John.
Posted 01/17/2012 09:03 AM
dotief@comcast.net:
This poem captures my feelings about winter--cold, lonely and harsh. And I even live in Florida.
Posted 01/17/2012 09:03 AM
mimi:
a perfect painting of a poem, John...thanks!
Posted 01/17/2012 07:41 AM
comer4:
Today I relate so well to the feeling of being flung out between earth and heaven ... far from spring. But I do love winter. The sky here is quilted in gray clouds, threaded with pink laces of light. And the winter breath of air is so invigorating. Oh, I do love this place! Suzanne, home sick with a cold on her N.C. mountain
Posted 01/17/2012 06:57 AM
Eiken:
Beautiful John, love the heads bowed in prayer. I wrote a haiku recently with a similar thought. Maire in Ireland flooded fields a copse of pine reflect in prayer
Posted 01/17/2012 05:00 AM