Welcome to Your Daily Poem!
This site exists for one purpose only: to help dispel the ugly myth that poetry is boring. Granted, a lot of poetry is boring, but you won't find it here. At Your Daily Poem, you'll find poetry that is touching, funny, provocative, inspiring, and surprising. It may punch you in the gut, it may bring tears to your eyes, it may make you laugh out loud, but it most assuredly will not bore you.
Poetry on YDP--by poets living and long dead, famous to completely unknown--is specially selected for accessibility and appeal. If you enjoy the site, please pass it along; there's a "Share" button below to make that easy. And if you'd like to add a bit of poetry to your life on a regular basis, use the "Subscribe" button at the left and we'll deliver a poem directly to your mailbox daily, every Monday, or once a month.
You're encouraged to comment on any of the poems you see featured here; a simple registration process will allow you to do that. Registering will also allow you to participate and comment at the YDP Open Mic, where you can share your own poetry and get helpful feedback. Please bear in mind that Your Daily Poem attracts readers of all ages and mindsets; comments that are crude, insensitive, or inflammatory are unwelcome and will be removed.
Thanks so much for visiting. Content here is updated daily, so come back often or, better yet, become part of the YDP family and enjoy private commentary shared only with subscribers.

Remember: a poem a day keeps the doldrums away!
First Notes
by
Richard Greene
Though winter is with us still
the birds have begun to sing
to the cues of spring,
first a cardinal, then a wren
and now this morning in early March,
as a chill dawn pinks the sky,
the wistful fluting of a mourning dove
which, after winter's longueurs,
when few but crows were heard,
now finds itself bestirred
to loose its song.
From Explorations (Antrim House Books, 2009).
Used here with the author's permission.
Post/view comments for this poem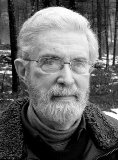 Richard Greene began writing poetry in the 8th grade, inspired by the opening lines of Longfellow's "Evangeline"—"This is the forest primeval. The murmuring pines and the hemlocks / Bearded in moss and in garments green, indistinct in the twilight"—which he was required to read in class. In college, after a classmate deemed Richard's rhyming poem "trite," he stopped writing until, several years later, a class with Henry Rago, then editor of Poetrymagazine, inspired him to resume his efforts. Then poetry fell by the wayside for almost forty years as a busy career in international development consumed his life. As retirement approached, however, Richard's affinity for poetry returned and he now shares a "poem of the week" with some 200 readers, has self-published one book, Explorations (Antrim House Books), and is working on another. Learn more about Richard at www.greenepage.net.