See details on the 2016 YDP Poetry Writing Workshop here! And download your registration form here!
This site exists for one purpose only: to help dispel the ugly myth that poetry is boring. Granted, a lot of poetry is boring, but you won't find it here. At Your Daily Poem, you'll find poetry that is touching, funny, provocative, inspiring, and surprising. It may punch you in the gut, it may bring tears to your eyes, it may make you laugh out loud, but it most assuredly will not bore you.
Poetry on YDP--by poets living and long dead, famous to completely unknown--is specially selected for accessibility and appeal. If you enjoy the site, please pass it along; there's a "Share" button below to make that easy. And if you'd like to add a bit of poetry to your life on a regular basis, use the "Subscribe" button at the left and we'll deliver a poem directly to your mailbox daily, every Monday, or once a month.
You're encouraged to comment on any of the poems you see featured here; a simple registration process will allow you to do that. Please bear in mind that Your Daily Poem attracts readers of all ages and mindsets; comments that are crude, insensitive, or inflammatory are unwelcome and will be removed.
Thanks so much for visiting. Content here is updated daily, so come back often or, better yet, become part of the YDP family and enjoy private commentary shared only with subscribers.

Remember: a poem a day keeps the doldrums away!
Livorno, Italy
by
Jean Colonomos
– for my daughter, Sarah


 

Maybe it was because we'd been traveling in Italy
for two weeks with our three-year old
and had finally gotten the hang of being on vacation
that it came to me in that teensy hill town
while sharing sodas with two Italian motorcyclists
decked out in red and white leather,
surrounded by the glory-be-to-God mountains,
the love of my daughter and husband
coming at me from all sides
that at this moment,
I was standing on top of the world,
oh yes,
I was standing on top of the world.
© by Jean Colonomos.
Used with the author's permission.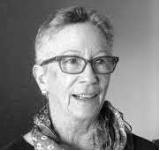 Jean Colonomos began her career in the Arts as a member of the Martha Graham Dance Company. She lived and breathed dance and then wrote about it for various publications in New York City during the 1960s and '70s; during this time, she also became a poet and playwright. Jean's work has been published in several journals and her most recent chapbook is Art Farm. She lives in a small mountain town In Southern California. Lear more about her at jeancolonomos.weebly.com.
Mary Lou Taylor:
What a lift your poem gives a heart!
Posted 05/01/2016 04:53 PM
mtsipple:
You are still standing on top of the world.
Posted 05/01/2016 04:41 PM
barbsteff:
Love the "glory-be-to-God montains"
Posted 05/01/2016 03:06 PM
JanetruthMartin:
love the climax. stunning!
Posted 05/01/2016 01:14 PM
transitions:
Lovely moment, memory...
Posted 05/01/2016 11:07 AM
jonidee61:
Oh yes!
Posted 05/01/2016 10:53 AM
plgoodman:
You've made me cry, my dear. Thank you!
Posted 05/01/2016 09:46 AM
Newf:
What a wonderful feeling. Full of joy.
Posted 05/01/2016 08:45 AM
Sarah Russell:
You captured an elusive feeling perfectly. We too seldom stop to acknowledge pure joy. Thank you.
Posted 05/01/2016 07:26 AM
Anita Pulier:
Lovely poem of a wonderful time in life! Good one Jean.
Posted 05/01/2016 05:31 AM
Ross Kightly:
This is exactly right. Thank you.
Posted 05/01/2016 03:02 AM