Welcome to Your Daily Poem!
This site exists for one purpose only: to help dispel the ugly myth that poetry is boring. Granted, a lot of poetry is boring, but you won't find it here. At Your Daily Poem, you'll find poetry that is touching, funny, provocative, inspiring, and surprising. It may punch you in the gut, it may bring tears to your eyes, it may make you laugh out loud, but it most assuredly will not bore you.
Poetry on YDP--by poets living and long dead, famous to completely unknown--is specially selected for accessibility and appeal. If you enjoy the site, please pass it along; there's a "Share" button below to make that easy. And if you'd like to add a bit of poetry to your life on a regular basis, use the "Subscribe" button at the left and we'll deliver a poem directly to your mailbox daily, every Monday, or once a month.
You're encouraged to comment on any of the poems you see featured here; a simple registration process will allow you to do that. Registering will also allow you to participate and comment at the YDP Open Mic, where you can share your own poetry and get helpful feedback. Please bear in mind that Your Daily Poem attracts readers of all ages and mindsets; comments that are crude, insensitive, or inflammatory are unwelcome and will be removed.
Thanks so much for visiting. Content here is updated daily, so come back often or, better yet, become part of the YDP family and enjoy private commentary shared only with subscribers.

Remember: a poem a day keeps the doldrums away!
Mineral Expectations
by
Bruce Dethlefsen
limestone awfully lonesome
since my father's gone
and miss our little talcs
and conversations

how I marbled
at the strength of this good man
a grocer who would sandstone much all day
that he developed varicosities
in both his legs and never once complained

even though I took his love for granite
I can still recoal his exact words and sediments

it slate for him he'd say too late
but you shale mica difference in this world
he'd point at me and shake his finger

of quartz he understood and wished for me
not just the same old schist
but a future that pyrites
would be mined
and mined alone
(Something Near the Dance Floor, Marsh River Editions, 2003)
Used with the author's permission.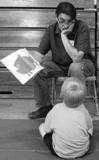 Bruce Dethlefsen is the author of

Small Talk

(Little Eagle Press, 2014),

Unexpected Shiny Things
(Cowfeather Press, 2011), and

Breather

(Fireweed Press, 2009), and was Wisconsin's Poet Laureate from 2011-2012. He sings and plays harmonica and bass guitar in a blues band,

The Big Talkers, and runs Poet Camp twice a year. Bruce, who has taught more than a thousand people how to juggle, lives in Westfield, Wisconsin. Learn more about him at
www.brucedethlefsen.com
.
Mary Lou Taylor:
Clever. Clever. Clever. Couldn't help but try to correct the first couple. From then on I was hooked.
Posted 04/01/2015 12:25 PM
kstellman@hotmail.com:
Bloody Run Lapidary has become a poetry lover with this poem about the treasures of the earth - mortal and non.
Posted 04/01/2015 10:01 AM
vscholtz:
Of "quartz" poetry month should start off with a Wisconsin (recent)Poet Laureate. Thanks, Bruce, for this poem and for your inspiring lead-ership.
Posted 04/01/2015 08:56 AM
Glen Sorestad:
A delightful way to start Poetry Month. I love the word play.
Posted 04/01/2015 08:53 AM
wordsmith:
Wonderful!
Posted 04/01/2015 07:36 AM
jeanie:
THIS POEM ROCKS!
Posted 04/01/2015 07:20 AM
mimi:
so fun and so Bruce! love it!
Posted 04/01/2015 06:49 AM
phebe.davidson@gmail.com:
Cheers for you, Jayne, and for Bruce Deflethsen, and for the work that holds us all together in the world or poems! (No schist, so to speak!)
Posted 04/01/2015 05:51 AM
rnordstrom:
A fun read.
Posted 04/01/2015 05:42 AM
rhonasheridan:
Both clever and lovely
Posted 04/01/2015 01:12 AM
nancilee:
This poem is delightful and clever in its use of words. Of Quartz, I love it.
Posted 04/01/2015 12:49 AM
poetronics:
Agree with Ross, moving and inventive. Love this!
Posted 03/31/2015 11:52 PM
TheSilverOne:
Very clever and a joy to read.~~Doris Bezio
Posted 03/31/2015 11:24 PM
Ross Kightly:
A rare thing: a poem that is genuinely clever in its wordplay but truly moving too! Thank you all. My own Old Man might point his folding carpenter's rule at me & nod.
Posted 03/31/2015 11:17 PM