Salty dry like the desert itself
the snow falls in bursts, pounds
like tiny rice grains, collects fast
into drifts, blows like the dust
that usually thickens the air but
so cold that it lies in the bone dry
washes waiting for the sun, reminding
me of salt before it fades away
© by Emily Strauss.
Used with the author's permission.
Purchase a framed print of this poem.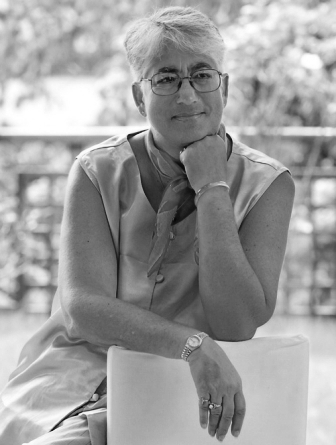 Emily Strauss lives near San Francisco, California. A former English teacher who now tutors privately, Emily's poems have appeared in Wordletting, Snakeview, Poetry Macao, and other journals. Her work tends to focus on the natural world, on images and sense perceptions. When she's not writing, Emily enjoys gardening, cooking (including jam-making!), camping, and hiking.
martin1223:
within the length of a breath shooting star
Posted 11/19/2012 01:17 AM
Eiken:
Lovely, quite surreal! Maire x
Posted 11/12/2012 12:16 PM
Larry Schug:
Snow in the desert is a mystical and metaphorical experience, though really a function of altitude, most likely. The poem rings true.
Posted 11/12/2012 11:50 AM
rtaylor947@aol.com:
I've never seen snow in the desert either, but this poem really puts me there.
Posted 11/12/2012 09:20 AM
John:
A fine desert painting; I can see the drifts blowing in the wind.
Posted 11/12/2012 08:29 AM
dotief@comcast.net:
Very nice! I love the line breaks. The images are beautifully rendered.
Posted 11/12/2012 05:36 AM