Cupcakes this week, I've learned a few Life Lessons:

Delight in the process as much as the product.

Each ingredient is as important as the next.

Joyously (and cover your mistakes with frosting).

Last bowl is clean and dry and back on the shelf.

Measure ingredients with precision, but do

Not forget that there are times when

Tasting the frosting when buttercream becomes

eXtra effort worth the time

You put into the project. Be

Zealous, but never a zealot.

Used with the author's permission.
Purchase a framed print of this poem.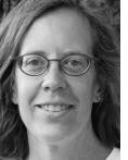 Mary Lee Hahn lives in Columbus, Ohio, and has taught either fourth- or fifth-graders for 28 years. She is the author of Reconsidering Read-Aloud (Stenhouse, 2002) and nearly a dozen articles for the Choice Literacy website, and has also co-authored the blog, A Year of Reading, since 2006. In March, Mary Lee made it to the "Elite Eight" in the Madness! 2012 poetry tournament.
tannerlynne:
it wasn't until the eXtra effort that I realized you were giving us an ABC... Well done
Posted 12/16/2012 05:04 PM
Wilda Morris:
"Cover your mistakes with frosting" is a wonderful line. But I don't see any mistakes in this clever poem.
Posted 12/15/2012 12:24 PM
VNesdoly:
Nicely done, Mary Lee! What a wise and tasty poem!
Posted 12/15/2012 09:13 AM
LisaV:
Well done!
Posted 12/15/2012 09:05 AM
laurasalas:
Love this abecedarian! Especially Improvise/Joyously (and cover your mistakes with frosting). That just makes me want to make more mistakes:>)
Posted 12/15/2012 08:09 AM
erinsnana:
I love this! I volunteer in an elementary school and have often shared my poems with the kids. I just might share YOURS with them this week!
Posted 12/15/2012 06:16 AM
r1manchester:
very clever!
Posted 12/15/2012 04:55 AM