—something and everything beginning once again —
                                                             ~ August Derleth
The morning, yes
   but in the dark before it
  the four-thirty dark
the sleeping cock sleeps
and no crows crow
and the prayers
are yet to be prayed
as the woman, aging
gets up and comes down
as she starts weak coffee
in the pot
of timeless enamel
as she toasts
the potato-bread toast

The morning, yes
   with one forty-watt hole
   in the five o'clock dark
where another day can pour in
and the zees of the snoring
get out
as she's out
to the barn of the cows
and their lowing
and chewing and hungers
their quick switching tails and
their great plopping droppings
the slop in the straw
of their droppings

The morning, yes
   and the milking begun
   in the five-thirty dim
now run in to tell him
that it's day
and run back to Bessie
and Bossie and Minerva and Grace
and coo to the cow
whose bull-calf has gone off
for veal for a meal
for a family still sound asleep
and dreaming
The American Dream
a scheming of ease and plenty

Now six o'clock's gone
and six-thirty
the old man's driving down
to his job in the town
and the kids should be up
should come 'round to help
to shovel and scrape, to sweep

The morning, yes
   there's a truck on the road
   a howl of its tires at seven
the coffee's reheated and
for a minute she's seated
paying bills, reading verses
giving kisses as the schoolbus
flashes its red and red
on a bluegrass blue hill
and she's alone
to begin thinking of work
to be done and of supper
and sewing and sowing
and reaping and mowing

and morning
© by Ralph Murre.
Used with the author's permission.
Purchase a framed print of this poem.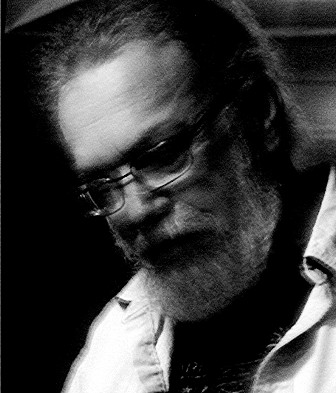 Ralph Murre is a recovering Wisconsin farm boy who has taken to poetry instead of plowing, since the pay rate is about the same, and the females involved tend to be human rather than Holstein. His books to date are Crude Red Boat (now out of print), Psalms, The Price of Gravity and, most recent and co-authored with Sharon Auberle, Wind Where Music Was. Ordering information for these books is available from littleeaglepress@gmail.com. You can learn more about Ralph, and enjoy his photographs, drawings, and more poetry, at his Arem Arvinson blog.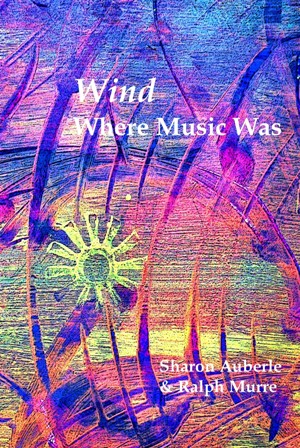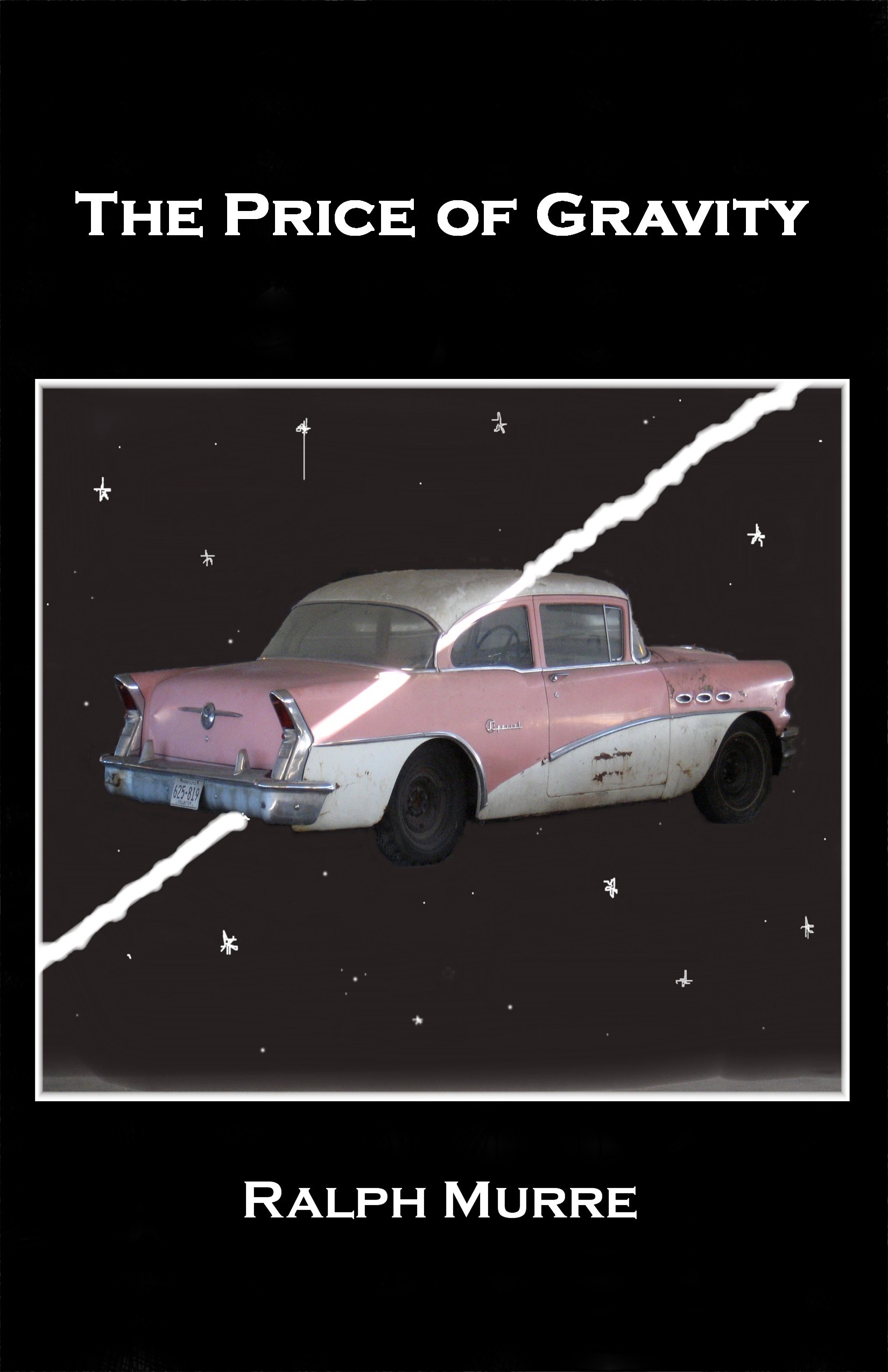 jeanie:
whatever life you have, there must always be a way to find the quiet space beautiful poem, ralph
Posted 05/09/2013 12:21 PM
abbie:
My late husband Bill could probably relate to this poem better than I could since he grew up on a farm. You won't fine me up at four thirty. You'll be lucky to find me up by seven thirty.
Posted 05/08/2013 05:40 PM
marenomitchell:
The subjects and time move as inevitably as the rhythm of the writing.
Posted 05/08/2013 04:51 PM
russtowne:
I enjoyed this poem, and love this line: with one forty-watt hole in the five o'clock dark Russ
Posted 05/08/2013 04:26 PM
Ralph Murre:
Your comments are all very kind. Thank you! I'm sure many farm people were trapped in similar circumstances. However,the subject of this poem, ca 1960 let's say, is my mother, who was, in fact, living her dream. Additionally, she was quite active in the community. She was an absolutely liberated woman (though before that term was current) and a back-to-the-lander (though before that term was current). We left a modest but comfortable home in the city, bought a very run-down farm, and went to work. I've inadvertently cast my dad in a poor light, perhaps, since he worked about a million hours a day, too. Either of them could have turned from the farm at any time. Fact was, they both loved it.
Posted 05/08/2013 04:23 PM
pwax:
Very nice! Phyllis
Posted 05/08/2013 12:06 PM
erinsnana:
Love this!
Posted 05/08/2013 10:11 AM
Wilda Morris:
Exquisite! It reminds me of Mom (my husband's mother) and Aunt Dorice. I loved visiting their farms in Kansas.
Posted 05/08/2013 10:09 AM
Jo:
Thanks Ralph. Another fine poem.
Posted 05/08/2013 09:28 AM
rnordstrom:
Very nice, Ralph. Love the "forty-watt hole in the five o'clock dark."
Posted 05/08/2013 09:26 AM
Maryann Hurtt:
So fine, Ralph. You just described my husband's grandparents. I need to take this poem to all my farmer patients. Thank you.
Posted 05/08/2013 09:16 AM
SAR2126:
I've never been on a farm in the morning but now I feel like I have experienced it -- a tribute to a wonderful poem. I loved it.
Posted 05/08/2013 09:07 AM
stocktonryan:
Wow.
Posted 05/08/2013 09:02 AM
ed werstein:
Being a recovering farmboy myself, there's lots to relate to here. And yes, folks, read this aloud. Fine work.
Posted 05/08/2013 07:59 AM
Larry Schug:
The rhythm and music in this poem is magnificent. I hope everyone gives themselves a treat and reads this aloud, as all poems are meant to be read; a "top five" YDP poem!
Posted 05/08/2013 07:33 AM
TheSilverOne:
Many levels...I can identify with this woman... You've done it again, Ralph! Beautiful.
Posted 05/08/2013 07:19 AM
jeeger:
How wonderful to turn on my computer and come across a wonderful Ralph Murre poem!Very very nice! His alliteration and rhyme are always such a lovely surprise. I won't even touch upon his 'insight' when I say it is amazing.
Posted 05/08/2013 07:19 AM
tiddles:
Her tenacity to farm life's routines is repeated, reinforced by the rhythm of the poem. Love the "forty watt hole in the five o'clock dark where another day can pour in." A fine poem. Marilyn Zelke-Windau
Posted 05/08/2013 07:13 AM
mimi:
beautiful, true portrait of a woman and the life she lived and loved...
Posted 05/08/2013 07:12 AM
Dorcas:
Ah, to dream and to go on and on...This is such a lovely imagining, especially since I was brought up in the city...I waste the morning in pavement.
Posted 05/08/2013 07:03 AM
Janet Leahy:
The line "coo to the cow whose bull-calf is gone" tells us so much about this woman. Insightful images stir connections thanks Ralph
Posted 05/08/2013 06:55 AM
JanetruthMartin:
SO beautiful! I too enjoyed the surprising rhyme in this 'painting'! Esp. loved this part 'for a family still sound asleep and dreaming The American Dream a scheming of ease and plenty'. Thank-you Ralph. I just added your blog to my reading list! Thank-you Donal, for sharing the url.
Posted 05/08/2013 06:30 AM
mjorlock:
I especially like the surprising rhymes and cadences that take us inside the world of this poem.
Posted 05/08/2013 06:13 AM
Donal Mahoney:
A very fine piece of work from a very talented man who runs a wonderful poetry site of his own at http://littleeaglereverse.blogspot.com/2013/05/sonnet-for-long-winter.html
Posted 05/08/2013 06:06 AM
fer:
Just beautiful and makes me SO glad I don't have to live that way.
Posted 05/08/2013 05:54 AM
rksanders@charter.net:
Beautiful, moving. Thank you, Ralph.
Posted 05/08/2013 05:33 AM