tossed stone
the pond's sound skips
through the trees


†
This poem first appeared on tinywords.com (May 2007).
Used here with the authorís permission.
†
Purchase a framed print of this poem.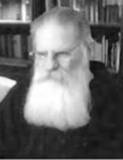 Martin Gottlieb Cohen was born in the south Bronx somewhere on Simpson Street, went to a Yeshiva on East Broadway and Canal Street, and then lived in the south of Brooklyn, the south of Long Island, the southern Tier of upstate New York, the south of Manhattan and, finally, in south Jersey in Egg Harbor. Read more of his work at http://tinywords.com/author/martin1223/.
John:
Perfect. Every word necessary.
Posted 08/17/2013 01:50 PM
mimi:
spare and lovely...
Posted 08/17/2013 07:55 AM