with nothing to do
so that's what we do with it
morning hazy fog banking in
huffy gulls pacing the flats
a book not good but thick
untroubled on our lap
letters we mean to write
unwritten again and again

until the last of the mist burns
off into afternoon so we let it
plenty of time for too much
coffee and cigarettes until

the belly feels like lunch
so it's yesterday's daily bread
and a small handful of beans
ripened in the sunny garden

we wish to sleep so
sleep comes and goes lightly
as waking shadows crawl
towards a late supper

of ripening peach and pear
cheese we forgot we still had
and tea we thought we ought
to have saved for tomorrow.
From Pity the World: Poems New and Selected (Plain View Press)
Copyright 2005 Bruce Taylor
Purchase a framed print of this poem.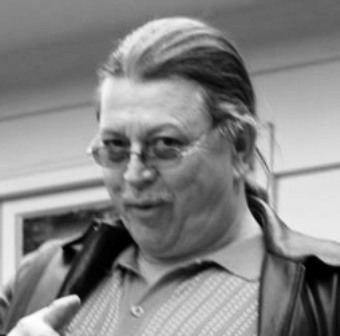 Bruce Taylor is happy to be the Professor Emeritus he is, finally (at the University of Wisconsin-Eau Cl, but has never heard of a "retired" poet and does not plan to be the first.Bruce Taylor is the author of seven collections of poetry and editor of eight anthologies. his work has appeared in leading journals such as The Chicago Review, The Nation, the New York Quarterly, Poetry, and The Writer's Almanac. Read more about him here.
 
There are no comments for this poem yet.