Long years ago I blazed a trail
Through lovely woods unknown till then
And marked with cairns of splintered shale
A mountain way for other men;
For other men who came and came:
They trod the path more plain to see,
They gave my trail another's name
And no one speaks or knows of me.
The trail runs high, the trail runs low
Where windflowers dance or columbine;
The scars are healed that long ago
My ax cut deep on birch and pine.
Another's name my trail may bear,
But still I keep, in waste and wood,
My joy because the trail is there,
My peace because the trail is good.
From My Poetry Book: An Anthology of Modern Verse for Boys and Girls (Huffard, Carlisle, Ferris, 1934).
Purchase a framed print of this poem.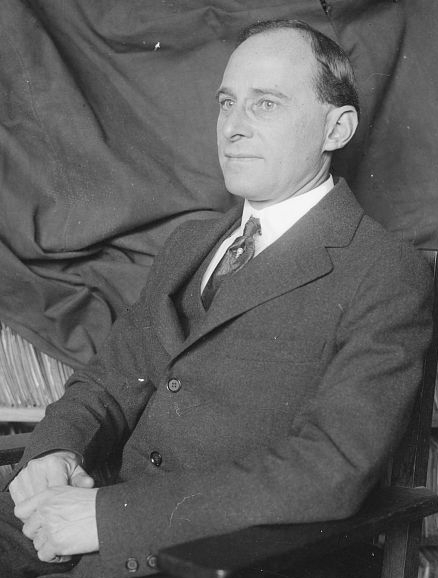 Arthur Guiterman (1871 - 1943) was an editor, book reviewer, and poet. Born in Vienna, Austria, to American parents, he was a small man who talked fast and was well-liked. Co-founder of the Poetry Society of America, he was best known for his humorous poems and his entertaining, rhyming book reviews. Arthur published more than a dozen books and his poems appeared in major magazines such as Life and The New Yorker on a regular basis.
gerald:
pandora: Perhaps some native people came upon this new trail, and they were appreciative. Maybe it was now easier for them to navigate this area. Maybe more pleasurable to. Would the trail be more acceptable if a woman had blazed it? Would a politically correct poem make it all better?
Posted 06/29/2016 08:28 PM
KevinArnold:
Tranquil and complete.
Posted 06/29/2016 11:37 AM
Newf:
I enjoyed this for a beautiful, peaceful poem.
Posted 06/29/2016 07:53 AM
cork:
Finis Mitchell cut a trail in the Wind River Range to "Our Sacred Rim" with pine scars and rock cairns.
Posted 06/29/2016 07:49 AM
plgoodman:
This was written before people looked for personal politics and issues in everything. How about just enjoying a lovely, unselfish poem for itself. We'll all be happier.
Posted 06/29/2016 07:40 AM
Larry Schug:
I'd bet the animals or native people would disagree about "a trail... unknown till then". I hope this false, euro-centric way of thinking is disappearing. And what about women? Sorry, blueskies, but I must disagree: this is an entirely different poem between the lines.
Posted 06/29/2016 07:07 AM
blueskies:
...My joy because the trail is there. Bravo! A true hero---a pioneer. Very special poem. Honor to Arthur.
Posted 06/29/2016 05:49 AM
rhonasheridan:
Delightful
Posted 06/29/2016 02:43 AM