From January Snow and Other Poems (Williams & Company, 2008)
Used with the author's permission.
Purchase a framed print of this poem.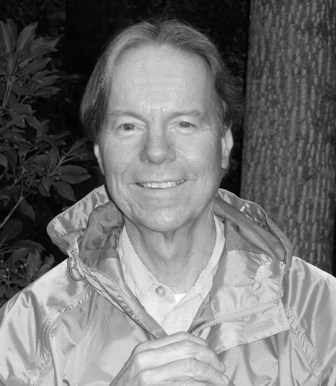 John Campbell lives in Brevard, NC, and is a Licensed Professional Counselor in private practice. Raised in the Mecklenburg and Union County areas of North Carolina, he has degrees from Wingate, Wake Forest University, and Vanderbilt. He taught Vipassana Meditation from a Theravada Buddhist perspective at the Deep Spring Center for Spiritual Inquiry in Ann Arbor, Michigan, and has written about integrating Buddhist teachings with Western Psychology and the influence of affects and aspirations in adult depression. Other interests include adults suffering from childhood trauma and integration of Eastern Religion with Christianity. John is the author of January Snow and has published poetry in Journeys Magazine.
New comments are closed for now.
Dorcas:
Personification of snowflakes.
Posted 01/19/2015 12:36 PM
Cindy:
nice perspective
Posted 01/14/2015 09:27 AM
cork:
The morning thaw will preclude my having to start the snow blower.
Posted 01/14/2015 09:10 AM
paradea:
Love it!
Posted 01/14/2015 07:48 AM
Jean :D:
We had a snowfall yesterday that was perfect for this poem. I will never again look at snow falling the same.
Posted 01/14/2015 06:36 AM
Janet Leahy:
Nice how the snow will " blanket down for the evening." Thanks John.
Posted 01/14/2015 05:31 AM
rhonasheridan:
What a lovely poem. One to keep and remember.
Posted 01/14/2015 12:58 AM