Here we stand at the potting bench,
father and son and a heap of soil,
your three-year fingers delighted with the dirt
and the filling and emptying of pots.
I tell of how from simple seeds
all flowers and foods blossom,
how without grass there'd be no cows,
and how from out of grains we grow.
You turn giddy with the thought of trees
as I break open a catalpa pod
and spill silken wings in your hand.

Rattling seed packets, you plead to begin,
thinking to watch plants rise and flower
on the instant like a time-lapse movie.

But already I see exactly how each morning
we'll run to the sun room where our nursery
will sit on the long, low radiator,
to watch for those first pale seed leaves
poking through the moss, leaning toward light.

We press seeds into spongy sphagnum,
and more end up on the floor than in pots,
but it matters not at all
since we have more than anyone could want.

Soon, sleepy-eyed and slow, you yawn
a long, milk-breathed sigh,
and I carry you up to bed
where, exhausted, you sink into the pillow
mumbling about the moon.

Later, sitting by your side, I sip hot tea,
debating if we are more an annual,
leaving only seeds behind,
ourselves dissolved to nothing,
or perennial, dying back to earth
but burgeoning again somehow
in some unimaginable soil.

From Wild Apples (Parallel Press, 2004).
Used with the author's permission.
Purchase a framed print of this poem.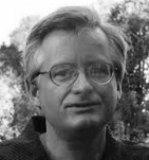 Timothy Walsh grew up in New Jersey, but has lived for the past twenty-five years in Wisconsin. His poems and short stories have appeared widely and his many awards include the Grand Prize in the Atlanta Review International Poetry Competition, the Kurt Vonnegut Fiction Prize from North American Review, and the Wisconsin Academy Fiction Prize. Timothy has been featured on Garrison Keillor's The Writer's Almanac and has been nominated three times for a Pushcart Prize. He is the author of a book of literary criticism, The Dark Matter of Words: Absence, Unknowing, and Emptiness in Literature (Southern Illinois University Press) and two poetry collections, Wild Apples (Parallel Press) and Blue Lace Colander (Marsh River Editions). An Assistant Dean at the University of Wisconsin-Madison, Timothy's inspiration comes from always walking, whenever he can, and being on or near the water whenever possible--­canoeing, kayaking, sailing, or sitting by the shore. He tends a garden of roses, climbing vines, and fruit trees while the garden tends to him.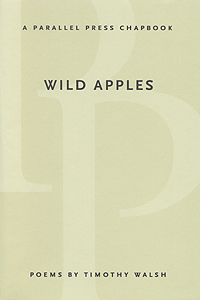 Ginny C.:
Love the ending. It so neatly ties the poem together.
Posted 03/09/2011 03:53 PM
Leslie Holt:
Beautiful. Thank you.
Posted 03/09/2011 01:07 PM
dotief@comcast.net:
Very nice! I have a two-year old grandson whose image popped into my head as I read this poem. I love having the opportunity to watch him discover the wonders of his world, his life, and his mortality, and this poem truly captures that particular sentiment very well.
Posted 03/09/2011 07:44 AM
mimi:
such a beautiful poem to ask the difficult question--do we go on? thank you--Sharon Auberle
Posted 03/09/2011 07:24 AM
Katrina:
I love this! Right now I'm trying to write an essay about Shakespeare's Sonnet 17, in which he hopes both the poem and progeny of his beloved will live in centuries to come. It is refreshing to read a poem without such psychological investment. What will be . . .
Posted 03/09/2011 07:03 AM