Uncountable wingbeats
thousands a minute rain
on the air as hummingbirds,
unmindful of time,
breakfast before clock orders day
and only the train
in the valley
conveying coal
moves on schedule.

Dashes to sweet blossoms
of trumpet vine nectar,
races to feeders,
as the tiny whisks in flight
make a game of the chase.

A fan of white-tipped feathers,
a face-off midair,
a dip and a rise two-stories high—
ruby throats flurry to feed, wise
to shadow the sweetness of day.

From in gratitude for days gone by (Blurb.com).
Used here with the author's permission.
Purchase a framed print of this poem.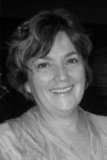 Gail Goepfert is a Midwest teacher, poet, and nature photographer. Junior high students frequented her dreams and schooled her endeavors for many years. Given the opportunity to offer an enrichment class, she developed a program called Dreamcatchers, comprised of eighth graders who wrote, published, and presented poetry to younger children. Her story spans the Midwest in locations between the Mississippi River and northern Ohio, but she now resides in the northwest suburbs of Chicago. Gail has been published in a number of anthologies and journals including Avocet, Off Channel, After Hours, Tall Grass and Quill and Parchment. Of late, she is schooled by the wisdom of nature and poetry.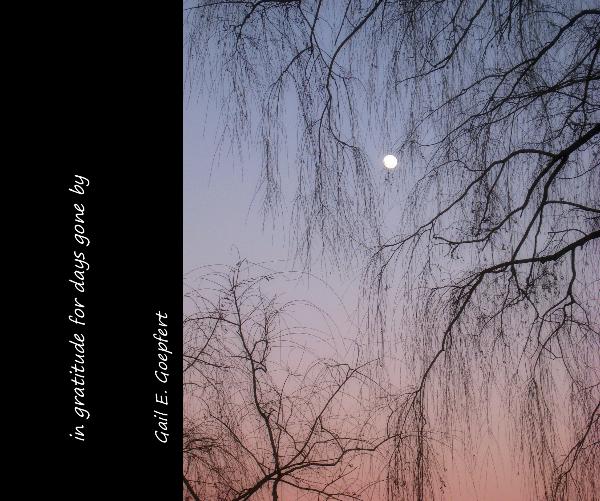 Jo:
One of my favorite poems, Gail. And the photo is wonderful. Thanks so much.
Posted 04/16/2011 01:53 PM
joepuzzo:
Love her poems. Loved her as my language arts teacher. Love her as my friend for 30something years. A real talent in so many ways.
Posted 04/16/2011 10:44 AM
Jane Stitzel:
Gail's poetry grabs me and freezes time for me to appreciate the beauty in all things. In this case, it is the hummingbird mid-flight! Jane Stitzel
Posted 04/16/2011 10:28 AM
KevinArnold:
I nosed around and learned that Gail Goepfert is a visual artist and photographer as well. Check it out. http://www.hearttoartonline.com/indexfall.htm
Posted 04/16/2011 09:22 AM
dotief@comcast.net:
Lovely!
Posted 04/16/2011 07:17 AM