I will grow a garden
full of gardenias

in gratitude
for days
gone by

not gray days
but green and gold
days of summer

gone fishing days
no need for galoshes days
days that fill
a gorge
with wishes granted.

From in gratitude for days gone by, copyright 2010 by Gail Goepfert.
Used with the author's permission.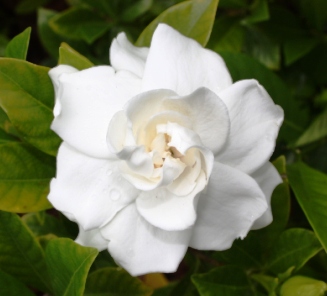 Purchase a framed print of this poem.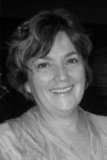 Gail Goepfert is a Midwest teacher, poet, and nature photographer. Junior high students frequented her dreams and schooled her endeavors for many years. Given the opportunity to offer an enrichment class, she developed a program called Dreamcatchers, comprised of eighth graders who wrote, published, and presented poetry to younger children. Her story spans the Midwest in locations between the Mississippi River and northern Ohio, but she now resides in the northwest suburbs of Chicago. Gail has been published in a number of anthologies and journals including Avocet, Off Channel, After Hours, Tall Grass and Quill and Parchment. Of late, she is schooled by the wisdom of nature and poetry.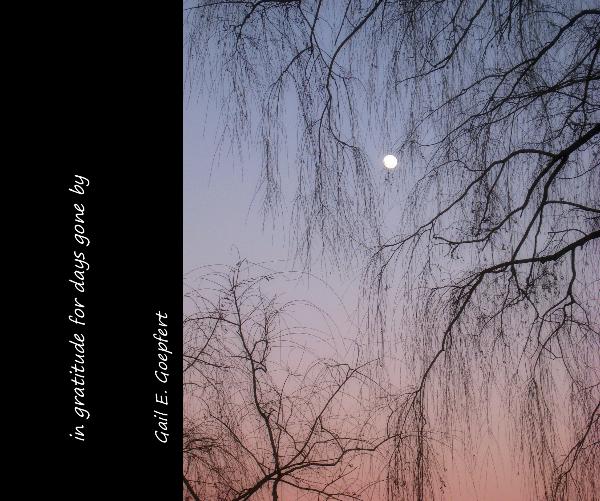 mukwonagosusan:
Thanks, Gail, for the picture and the word picture and story. Beautiful!
Posted 07/09/2011 07:46 PM
dianapoet:
Beautiful
Posted 07/09/2011 11:02 AM
Eiken:
Gail, light and fresh and love the sparseness of words, so effective. Beautiful flower, a fine tribute:) Maire in Ireland.
Posted 07/07/2011 05:57 PM
KevinArnold:
Brevity is the soul not only of humor. Fine work.
Posted 07/07/2011 12:01 PM
Jo:
I am so glad you shared the gardenias, even happier that I have your wonderful photos and poems in the book beside me. Thank you for the heady scent of gardenias even now opening all my senses.
Posted 07/07/2011 10:46 AM
Rob:
Gardenias are the first flowers I learned to recognize by scent :) Love the idea of "days that fill/a gorge/with wishes granted"!! Lovely poem, Gail!
Posted 07/07/2011 10:27 AM