Around Columbus Day a constellation descends,
covers lawns in the Valley with millions of yellow stars
like the cool light film of a solar eclipse.

Maybe these trees begin their reign as wood deities.
Maybe they rain their version of "cats and dogs."
For sure, they are not reining themselves in.

Days later delicate pill boxes appear with seeds
that soon enough medicate our grass and flower beds.
Some declare the golden rain tree a noxious invasive.

We know this, but we have other labels.
While northerners revel in the color show of forests
and children stick oak cut-outs to classroom windows,

winter crops line our roadways with electric green.
In the Australia of Texas, we need some assurance
that the earth is indeed tilting on its axis.

We look to the golden rain tree, its clustering pods,
first golden, then pink, turning orange, oranger, orangest.
Here is our seasonal salvation, eye candy for autumn.
© by Jan Epton Seale.
Used with the author's permission.
Purchase a framed print of this poem.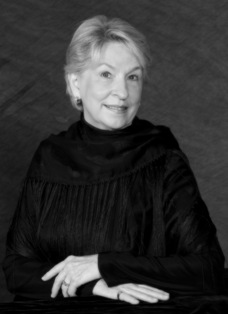 Jan Seale, newly appointed as the Poet Laureate of Texas, is the author of numerous poetry, fiction, nonfiction, and children's books; she is also the mother of three sons and grandmother of four grandsons. She lives in semi-tropical South Texas, where flocks of green parrots fly over her house every day. She and her husband Carl grow limes, bananas, and papayas. In addition to writing, Jan volunteers at the local environmental center and teaches workshops in writing and women's spirituality. Learn more about her at www.janseale.com.
Glen Sorestad:
For someone on the far northern plains, this poem captures beautifully a facet of seasonal change that is quite unfamiliar, but so brilliantly captured in words. "Seasonal salvation" indeed.
Posted 10/06/2011 10:19 AM