Heels clicking, hips swishing

Fluorescent lights flicker, reflecting in the shiny linoleum floors

Teachers stand stiffly by doors, searching for something,

In the throbbing mass that stands, walks, slides, dances

To their next class, another 45 minutes

Of counting down the clock

Couples coyly kiss in stairwells,

Avoiding the prying eyes of the

Lonely, lustful, jealous teachers,

we find havens where we can,

Hole ourselves away from the hideous warehouse of flesh and metal surrounding us

Hoping for heartache, hoping for pain, hoping for a break from the

Tedious monotony that follows us like some slinking snake

Threatening asphyxiation at

Faking laughter, faking tears,

We play the pretend game of the high school soap opera,

Desperately futilely fighting with our own ever-present emptiness

Like some great ocean storm that

Circles the slick decks of our consciousness.

Lost and stupid, we kneel and pray for relief.

 

Used with the author's permission.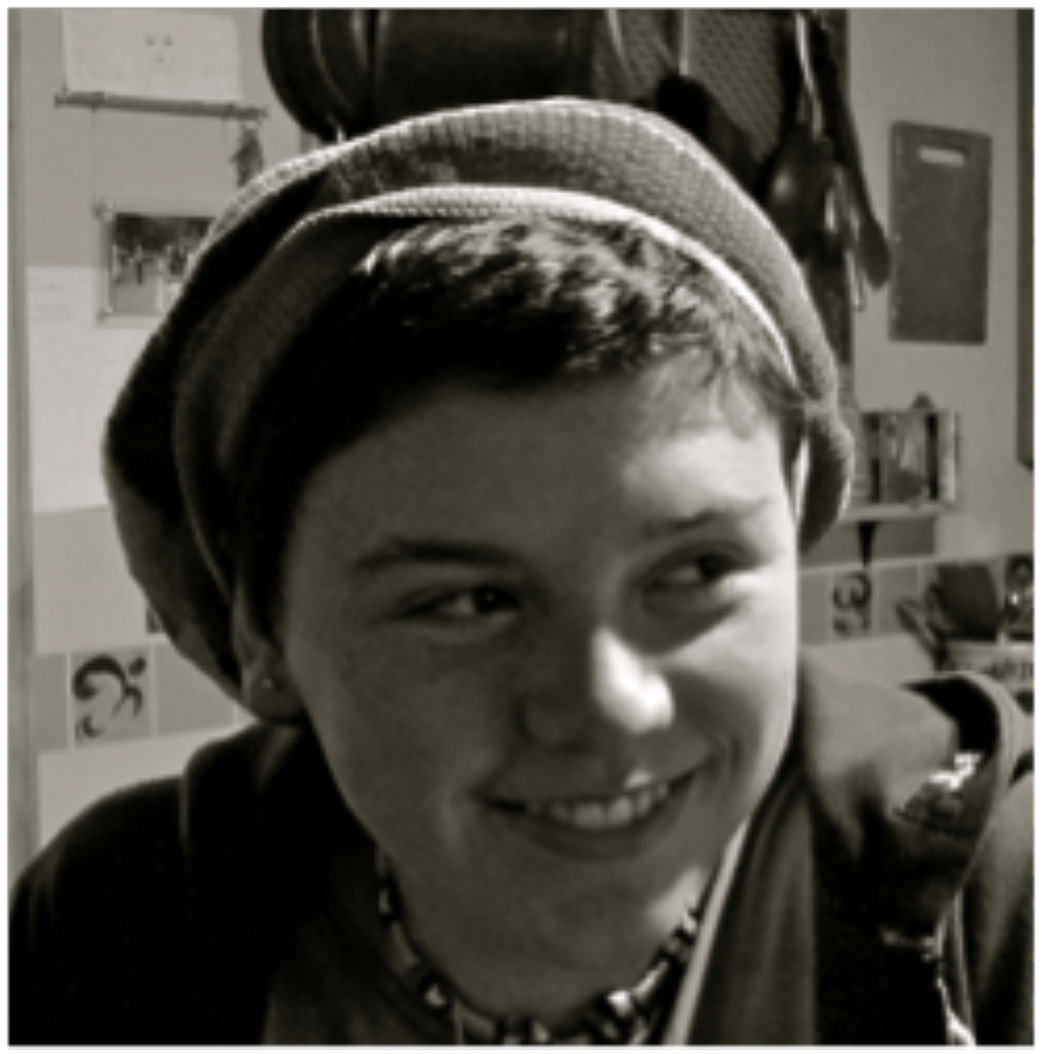 Carly Gove attends Cedar Creek High School in southern New Jersey. She wrote her first novel at the tender age of five, a 7-page long epic about a zebra who befriended a lion. She now sticks mostly to poetry, and particularly enjoys the writings of e. e. cummings. Carly is fourteen and hopes to, one day, become a real, live, published poet.
Joe Sottile:
Yes, an excellent poem! And, yes, Carly Gove you are already a poet, just keep at seeing the world with your own unique slant.
Posted 04/17/2012 10:41 AM
KevinArnold:
Good work. Good find. Keep going!
Posted 04/17/2012 10:00 AM
stocktonryan:
Fantastic. This just put words to my own H.S. experience. At least, my then perception of it. You truly are a gifted writer. Please keep it up.
Posted 04/17/2012 09:00 AM
rcstewart3:
Excellent work...would that I'd started so young! Your experience and passion show in style and word choice. The teachers? They probably lust for the sense of freedom, real or imagined, embodied in those students that pass by. Each age has its joy and tribulation!
Posted 04/17/2012 08:55 AM
WilliamEverett:
Carly, thanks for letting us know that the spirit of e. e. cummings is still inspiring people. (He was the firecracker for me, too.) Also glad to see your own slant on life's drama. Keep that spirit alive and keep honing your craft. Welcome aboard!
Posted 04/17/2012 08:50 AM
Janet Leahy:
We can feel the passion in your high school hallways,great descriptions, thanks Carly
Posted 04/17/2012 07:55 AM
Ralph Murre:
Very, very nice work. I have the feeling you were born a poet. Now you are published; and in a pretty classy zine, too.
Posted 04/17/2012 07:24 AM
Tony G:
You are now a wonderful real, live, published poet! Cool!
Posted 04/17/2012 05:13 AM
r1manchester:
ms. carly...in the words of mr. cummings: "breathe with me this fear (which beyond night shall go) remembering only dare". and, so shall your high school days go, and, you keep daring to write that verse, keep your muse!
Posted 04/17/2012 04:54 AM