†
†
†
†
of hoola hooping snare drum.
†
†
persistent pulse.


†
© by Mary Lee Hahn.
Used with the authorís permission.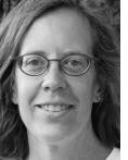 Mary Lee Hahn lives in Columbus, Ohio, and has taught either fourth- or fifth-graders for nearly 30 years. She is the author of Reconsidering Read-Aloud (Stenhouse, 2002) and nearly a dozen articles for the Choice Literacy website.
ldkulp:
I agree, the wordplay is fabulous! I love that "hoola hooping snare drum"!
Posted 07/14/2013 05:07 PM
laurasalas:
Love! Wordplay (Raucous maracas ratchet a racket) and fantastic concrete details(locust engines vibrate). I. Am. There.
Posted 07/14/2013 08:42 AM
Janet F.:
Particularly like "ratchet a racket" and "undulate a thrum". Mary Lee Hahn has captured a summer scene and its symphony with a singing musicality. A poem for all ages!
Posted 07/14/2013 07:08 AM
Wilda Morris:
Wonderfully appropriate sonics! Well done!
Posted 07/14/2013 06:49 AM