Of all of those in the park, only
The rosy-cheeked, disheveled woman saw the
Poltergeists weave under and
Around the monumental park arch, so much
So that she dropped her plastic bag
Filled with everything she owned
And cherished, thereby setting her
Hands free to applaud them as they
Set about in their anarchistic abandon
Magically whirling debris with whistling sounds,
Creating traces of colored lines that were
Utterly magnificent for this lone observer
To behold. What a shame ? she thought ?
That she must relish in this free performance
Art alone. And how blessed she considered herself
That only she could enjoy such a gift in her very
Own dusty, litter-strewn amusement park while
Others there could content themselves with just
Simply staring at her.


From The Silent Tango of Dreams (Pudding House Publications, 2006.)
Used with the authorís permission.
†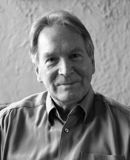 Stephen Anderson is a prize-winning Milwaukee poet whose work has appeared in numerous print and online journals and has been featured on the Milwaukee NPR-affiliate WUWM Lake Effect Program. Author of Montezuma Resurrected and Other Poems (2001) and The Silent Tango of Dreams, his latest collection, Navigating in the Sun, was published by Finishing Line Press in August, 2015. The Privileged Secrets of the Arch, a chamber music composition based on a group of Stephen's poems, can be heard here. When not writing, Stephen enjoys traveling with his wife, visiting his two daughters and young grandsons in New York City, bicycling, and trekking almost anywhere he can find a path. His new full-length poetry collection, In the Garden of Angels and Demons, is forthcoming from Aldrich Press in the fall of 2016.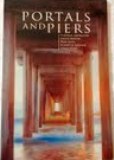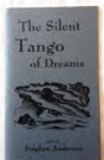 shlomo godder:
Great poem, enjoyed it over this mornings cup of coffee
Posted 11/12/2014 07:47 AM
jtmilford:
Beautiful what is really important?
Posted 11/10/2014 08:07 PM
Wilda Morris:
Wonderful!
Posted 11/10/2014 12:26 PM
Marilyn L Taylor:
This is really charming. And written with great skill. A delight to wake up to this morning!
Posted 11/10/2014 09:30 AM
rcstewart3:
A delightful point of view as the omniscient viewer of the scene. I see it, and am awestruck at your presence of mind to capture the scene so profoundly.
Posted 11/10/2014 09:21 AM
Anjie:
Well, it is great to see you featured! Hope you are doing well. Anjie
Posted 11/10/2014 08:06 AM
mimi:
she could be the only one who sees!
Posted 11/10/2014 07:17 AM
rhonasheridan:
This is one of the nicest poems I've read in ages. I shall copy it and put it with my little group of 'lovely things to read when I go to bed' I shall sleep well.
Posted 11/10/2014 05:21 AM
Katrina:
This is one inspired lady.
Posted 11/10/2014 03:20 AM