It's only October,
But all through the stores,
There are shelves full of baubles,
And fake snow on the floors.
It's not really Christmas,
But the shops disagree.
In every bright window,
Is a huge Christmas tree.
So break out the tinsel,
And dig out the cheer.
Sing out those carols,
because CHRISTMAS IS HERE!


© by Mark Farley.
Used with the author's permission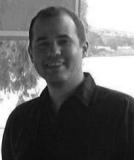 Mark Farley is a freelance writer, web developer, and occasional mustache-grower. He was raised in Zimbabwe where he survived two dog maulings, a swarm of killer bees, and being run over by a horse. Now he lives with a trio of invisible robotic cats in Swindon, UK. Learn more about Mark at http://mumbletoes.blogspot.co.uk/.
Kbc:
In the UK, too?
Posted 10/25/2015 09:28 AM
erinsnana:
Hilarious...and so true!!
Posted 10/25/2015 05:48 AM