It is now February in a
Northern State
and the garlic chive ghost just
outside the window still
holds its seeds,
even after blizzards, rains,
winds of such unsettling
 
Like an orphanage, now,
for hard little griefs,
nestled in their paper cradles,
shiny in their resilience,
waiting for the reluctant
release, not yet ready to
settle into an unfurled heart,
drop the pretense of eternity
and get to the work of
breaking
open
© by Katrin Talbot.
Used with the author's permission.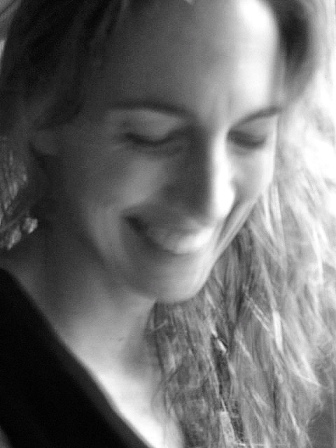 Australian-born Katrin Talbot is a violist, photographer, and poet, whose collection noun'd, verb was recently released from dancing girl press. Katrin's first collection of photos and poems, In Which Miss Mabelline Is Introduced to the Honorable Dr. Suzuki, was commissioned by the Suzuki Strings of Madison; she has two other chapbooks, including Freeze-Dried Love from Finishing Line Press, and St. Cecilia's Daze, published by Parallel Press. A photo essay of Schubert?s Winterreise was published as a coffee table book and cd by the University of Wisconsin Press. Katrin was Poet-in-Residence for Sound Ensemble Wisconsin, was a finalist in 2009 for four national poetry prizes, and she has two Pushcart prize nominations sewn into her bomber jacket.
transitions:
I love the 'orphanage' line as well, so original, as is this lovely poem.
Posted 02/08/2016 09:45 AM
ElizabethP:
I Love this one! Thank you for sharing.
Posted 02/07/2016 08:38 PM
Shoshauna Shy:
Love that "orphanage for hard little griefs," Katrin!
Posted 02/07/2016 11:27 AM
Lori Levy:
Love the way this poem develops.
Posted 02/07/2016 10:46 AM
mimi:
Ah yes , Katrina, you've nailed it beautifully..
Posted 02/07/2016 09:47 AM
vscholtz:
The "reluctant release" echoes on and on in my thoughts. Thank you.
Posted 02/07/2016 09:44 AM
Larry Schug:
I especially like the last six lines. Makes me wonder if there will be work to do in eternity. I hope so.
Posted 02/07/2016 07:50 AM
phebe.davidson@gmail.com:
Yes! this makes me actually yearn for the northern winters I left for a longer growing season---
Posted 02/07/2016 05:19 AM