In the mail comes a card
from a new friend
telling me I'm
so special
and signed
love
 
My husband
who gave no card at all
scoffs
says this new friend knows nothing of love
would he rise early every morning
bring me coffee in bed
chop vegetables, peel fruit, make juice
for my good health
 
Would this so-called friend
rest not at all when I'm away
remain vigilant
until my car is safely in the garage
 
Would he suffer when I suffer
sleep in a chair by my bedside
at the hospital
 
My husband
drew stick figures on a sheet of paper
a man holding a woman's hand
and in block letters wrote
L-O-V-E
said here's your card
if you need one
signed it
your husband
who's known for fifty years
how special you are 

This poem won first place in the Voices of Lincoln Poetry Contest sponsored by The Loft Literary Center in Lincoln, California.
Used here with the author's permission.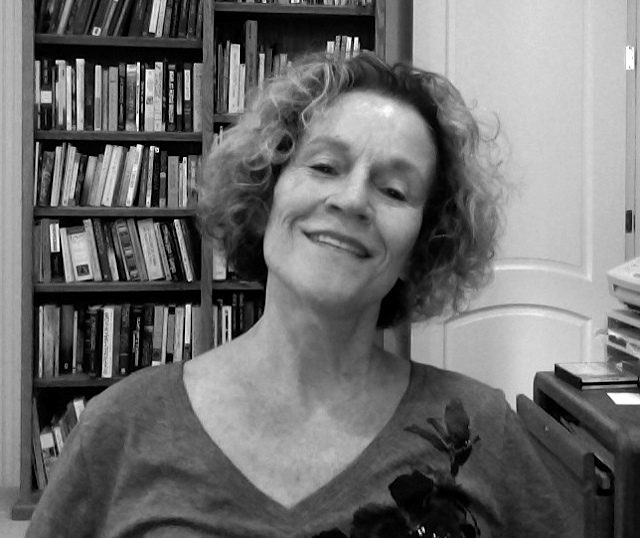 Nanci Lee Woody lives in Rocklin, California. A retired college professor, she's written several textbooks and has just completed a novel. She also wrote the script and lyrics for a musical, "Hello to Life!", which was produced in Sacramento. Besides writing, Nanci enjoys drawing, painting, photography, traveling, and spending time with friends and family. Learn more about her here.
rhonasheridan:
Whata lovely poem.. It made me cry
Posted 02/10/2016 12:59 AM
Lori Levy:
Love the "stick figures on a sheet of paper" card at the end of the poem.
Posted 02/09/2016 01:52 PM
njc:
Love it!
Posted 02/09/2016 11:56 AM
barbsteff:
This poem conveys truth about life, very well.
Posted 02/09/2016 11:34 AM
anne.lehman2929@att.net:
I agree that love is spread throughout one's life and this poem so embodies that love. The poem is nostalgic and beautifully written.
Posted 02/09/2016 09:50 AM
KevinArnold:
This is a first, a YDP from one of my students up at Gold Rush Writers. Go Nancy. A heart poem for sure.
Posted 02/09/2016 09:00 AM