Dinner done, and the cabernet.
Now in play
mid-table, familiar pressing
caressing,
cherished touch,
and such
not too little or much—
a well-worn, traveled affection,
a years' long, new intersection.
Now in play: caressing and such.

© by Richard Swanson.
Used with the author's permission.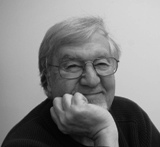 Richard Swanson is a retired English teacher who takes joy in having time to appreciate the finer things in life. Author of several books, most recently a satirical chapbook about popular culture, Paparazzi Moments (Fireweed Press), Richard lives in Madison, Wisconsin, where he enjoys reading, cooking, and gardening.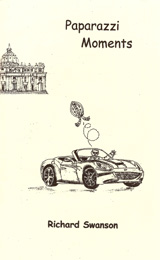 mimi:
Very nice..
Posted 02/11/2016 06:40 AM
Lori Levy:
Like the warm feeling that comes across in this poem.
Posted 02/10/2016 05:25 PM
transitions:
Thanks for the smile :)
Posted 02/10/2016 02:09 PM
Jo:
Thanks, Richard. Not too little or much... A sweet tribute as Jancan says below.
Posted 02/10/2016 11:31 AM
Michael:
Wonderful and tender. Thank you, Richard.
Posted 02/10/2016 09:22 AM
Jancan:
Sweet tribute to enduring love. Janice
Posted 02/10/2016 09:04 AM
Larry Schug:
Nice rhythm in this poem. Great to read aloud, the way all poems should be read.
Posted 02/10/2016 08:31 AM
Gary Busha:
Yes.
Posted 02/10/2016 06:10 AM