baking for Christmas
scent of last yearís cinnamon
in an empty tin
†
This poem first appeared in bottle rockets (#22. 2010).
Used here with the authorís permission.
†
†
†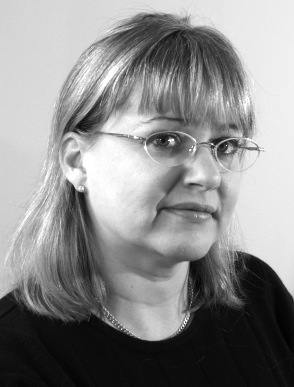 Kathe L. Palka's latest book of free verse is Miracle of the Wine: New and Selected Poems (Grayson Books, 2012). She is a member of the U.S. 1 Poets' Cooperative and the Haiku Poets of the Garden State. Kathe also writes in the Japanese forms of haiku and tanka and won a Snapshot Press 2011 eChapbook Award for her short tanka collection, As the Years Pass. Her latest book is A Path of Desire, a collection created with Peter Newton in the collaborative form of tan renga. Kathe lives near Flemington, New Jersey, with her husband and their two sons. An avid gardener, she enjoys wandering the parklands of her native state whenever time permits. Learn more about her at www.kathepalka.com, at her Haiku Foundation web page or from her Poet's Profile here on YDP.
paradea:
I like this!!
Posted 12/18/2016 06:33 AM
Lori Levy:
Great haiku.
Posted 12/17/2016 06:55 PM
blueskies:
Celebrating the less-is-more dance with expressing our feelings with words. Thanks, Kathe.
Posted 12/17/2016 09:54 AM
Michael:
Dear Kathe, Nice haiku both in form (perfect) as well as in message! Thank you.
Posted 12/17/2016 09:19 AM
David:
Nice haiku
Posted 12/17/2016 08:53 AM
Jancan:
I love the REALLY short forms; they require the poet to make a point in few syllables. This one's good. Janice
Posted 12/17/2016 08:44 AM
vscholtz:
Yes
Posted 12/17/2016 04:23 AM