Dipping my hand into a glacial creek,
I drink until fingers become numb.
†
Among gravel, I find a flat round stone
which fits the circle my index finger makes
touching thumb.
†
A smooth unspendable coin
is the currency I need
to remember this day .† .† .
†
All stones help streams sing their songs,
and I carry one note in my pocket.
†

This poem first appeared in The Kerf.
Used here with the authorís permission.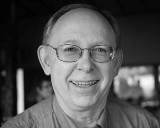 Mark Thalman, editor of†poetry.us.com†and author of†Catching the Limit†(Fairweather Books), has been widely published for four decades. He received his MFA from the University of Oregon, and is retired after teaching English in public schools for 32 years.†Mark,†also an artist who enjoys painting wildlife scenes†with acrylics,†lives in Forest Grove, Oregon.†Learn more about him at†www.markthalman.com.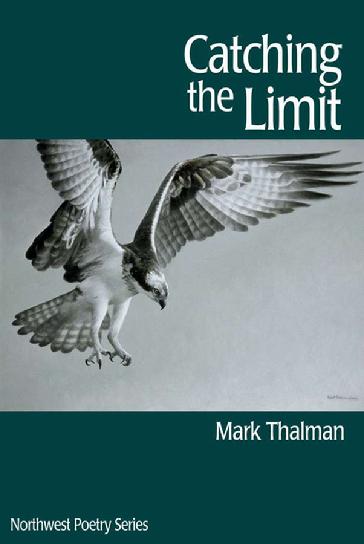 †
LindaCrosfield:
Oh, the stones I, too, have collected! But I've never written about one quite like this! Lovely poem.
Posted 07/28/2018 12:23 AM
Lori Levy:
I also loved the line Jo mentioned, the final line in the poem.
Posted 07/26/2018 07:47 PM
Jo:
A beautiful poem. " All streams help stones sing their songs and I carry one note in my pocket." A memorable line.
Posted 07/26/2018 06:20 PM
Mary Lou Taylor:
I like the word "elegant" that Michael used. And the leaning toward nature that Jayne mentioned. Good poem. Gives me ideas about our Switzerland truo,
Posted 07/26/2018 02:30 PM
transitions:
Loved it
Posted 07/26/2018 02:12 PM
Michael:
Love "All stones help streams sing their songs"--elegant poem Mark.
Posted 07/26/2018 11:35 AM
cork:
I touched my index finger to my thumb to see the size. It would have been a great skipping stone. I thought of sand dollars, currency, and currents.
Posted 07/26/2018 09:02 AM
wordartdjc:
This poem could inspire one to seek a stream and do the same as Mark has here. Short and to the point, lovely.
Posted 07/26/2018 08:37 AM
Charly:
Oh, I love this poem. I collect stones, every once in a while they speak to me. Beautiful poem!
Posted 07/26/2018 08:22 AM
Larry Schug:
I love hiking, streams, stones, music and poetry. Perfect!
Posted 07/26/2018 07:19 AM
vortex:
lovely!
Posted 07/26/2018 07:01 AM
rhonasheridan:
Good to hear I am not alone in collecting stones. They feel wonderful and collect such memories. Your little poem put it beautifully
Posted 07/26/2018 05:32 AM