Low in the black sky
Orange
Orange
Orange
Breath stops
Heart leaps
Super moon 
Hangs


© by Phyllis Wax.
Used here with the author's permission.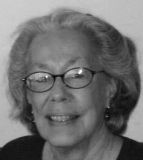 Phyllis Wax writes in Milwaukee on a bluff overlooking Lake Michigan. Her poetry has appeared in many journals and anthologies, both print and online. She has read her poems on the radio, in coffee shops and bars, and they have been exhibited in fiber art/poetry shows in galleries, libraries, and other venues.
Maryann Hurtt:
I can so see you, Phyllis, looking out over our Lake. Thank you for the fine words.
Posted 01/22/2019 09:37 AM
Susan Winebrenner:
Beautiful, indelible imagery as always.
Posted 01/22/2019 03:30 AM
Jo:
it was just as you say Phyllis. Breathtaking to see it last night.
Posted 01/21/2019 09:23 PM
wordartdjc:
I too overlooked Lake Michigan in a wonderful portion of my life. D
Posted 01/21/2019 05:32 PM
wordartdjc:
This captures the phenomenology exactly. Great Poem.
Posted 01/21/2019 05:31 PM
barbsteff:
Outstanding! Perfect words for an amazing sight.
Posted 01/21/2019 01:14 PM
Michael:
Phyllis: you've given a clinic on the power of poetry in brief. Wonderful treatment of the very thing I viewed last night from my window looking east.
Posted 01/21/2019 11:50 AM
Janet Leahy:
Your words hold the picture I saw last night. I watched a wash of red move across the moon in an Arizona sky. A Renoir painting in slow motion, yes breath stops and heart leaps. Thanks Phyllis
Posted 01/21/2019 09:45 AM
TheSilverOne:
Miss it last evening, but can see it in your words. ~ Doris Bezio
Posted 01/21/2019 08:57 AM
Larry Schug:
Quite the eclipse last night, eh?--made to last a bit longer through these few words.
Posted 01/21/2019 07:29 AM
paula:
Phyllis--so good to hear your voice!
Posted 01/21/2019 05:28 AM