(An Excerpt)
The spring is coming! hear it blow!
The rain and wind have cleared the snow;
And I am going to play my fill
With sunlight on the windy hill.

And I am going to laugh and run,
And be the comrade of the sun;
And, like the wildflowers, wink my eyes
At him and at the springtime skies.

And I am going to leap and shout
And toss my hair and arms about,
And fill my soul with sunshine as
The blossoms do and waving grass.

And I am going to dance and sing
And match the swallow on the wing,
And put my arms about each tree,
And kiss it as the sun does me.

And I am going to lie face down
Upon the hillside, far from town,
And hug it as the sunlight does,
And watch the pussy-willows fuzz.


This poem is in the public domain.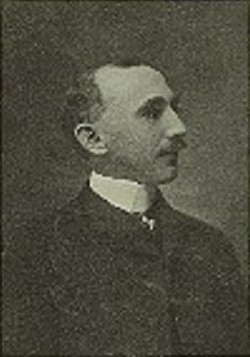 Madison Julius Cawein (1865 - 1914) was a poet from Louisville, Kentucky, who loved to write about nature. Sometimes referred to as "the Keats of Kentucky," Madison published more than thirty books of his own work and translated numerous others written by German poets. While nature was his favorite theme--his wonderfully detailed poems about his native state's flora and fauna have been called a "veritable nature guide to the Kentucky woodlands"--Madison also wrote about a broad range of other subjects, ranging from vampires to fairies. Critically popular, internationally acclaimed, and frequently published in contemporary magazines of his day, Madison was rendered almost destitute by the stock market crash in 1912 and was forced to sell his home and much of his library collection to survive.
wordartdjc:
What a very sweet poem. It makes one wish to go out into the air and play with all God's world
Posted 03/28/2019 08:25 AM
barbsteff:
I'd love to watch the pussy willows fuzz, but I don't have pussy willows to watch! I too will wait for the snow to disappear.
Posted 03/28/2019 12:14 AM
michael escoubas:
If you like iambic pentameter (and I do) this poem is perfect! Thank you!
Posted 03/27/2019 10:12 AM
Larry Schug:
We should all act with such joy, but I think I'll wait until the snow melts to lie down on the ground, though I may hug a tree.
Posted 03/27/2019 09:01 AM
cork:
Rhyming couplets to start my day.
Posted 03/27/2019 08:50 AM