The bottom of the cellar stair
has caught me, sometimes, unaware,
with thoughts the floor is right below
while having one more tread to go.
 
One night from trekking I came back
and headed down with tent and pack,
without a bruise, a break or twist
until that final step got missed.
 
To urgent care I soon applied
and offered history, modified.
I gave the sprain a manly spin --
left "basement" out, put "hiking" in.

 
This poem first appeared in Light Poetry Magazine.
Used here with permission.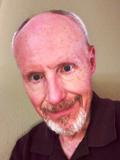 Phil Huffy writes furiously at his kitchen table in Rochester, New York. When not so occupied, he enjoys hiking, camping, and cycling. His two mini chapbooks, All Good and I'm Not Going Swimming,have been published by the Origami Poems Project and are available on their website.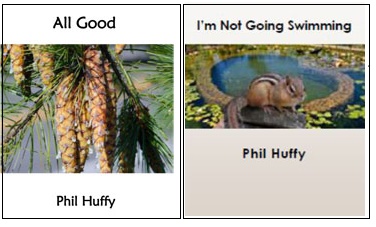 Jccjccac@aol.com:
Perfectly logical to me!!
Posted 05/27/2019 09:45 AM
Jancan:
This is very well-written and entertaining, humorous--but I'm sure the experience wasn't for you! Janice
Posted 05/19/2019 08:09 AM
Lori Levy:
Funny!
Posted 05/16/2019 06:32 PM
Jo:
What fun to read your poem!
Posted 05/16/2019 01:11 PM
KevinArnold:
Great fun.
Posted 05/16/2019 09:52 AM
paradea:
Hahahahaha!! Good one!!
Posted 05/16/2019 08:36 AM
michael escoubas:
Laughing out loud, Phil. I'm making a note for the next time "I" twist an ankle.
Posted 05/16/2019 08:24 AM
Larry Schug:
I'd do the same thing. A missed bottom step kept me from going to the state fair one year. Oh manly ego! Perfectly expressed.
Posted 05/16/2019 08:08 AM
plgoodman:
How wonderful to laugh at ourselves. Very clever and well done.
Posted 05/16/2019 07:48 AM
vscholtz:
I year you - Broke my ankle watering a bush. How to explain that to the EMTs?
Posted 05/16/2019 07:01 AM