Planning, tilling, planting,
All done with love and care.
Soon those little plants appear
Where once the ground was bare.

I grab my gloves, put on my hat,
And hurry out the door.
Can't wait to see what's up today;
Should I plant some more?

I want some for my neighbors,
for the rabbits and the deer,
For the food bank and the mission,
Who feed the homeless there.

Beans are blooming, corn is tall,
Tomatoes big and red…
But what is that? Bugs everywhere!
I look around with dread.

I pinch and pull those critters
Till night at last draws near,
Then drag myself inside my house
To fix a cup of cheer.

Dozing off, I smugly think,
My garden is pest-free!
I got you, bugs! But, oh! that itch!
Perhaps the bugs got me!


© by Linda Tillis Crosby.
Used with the author's permission.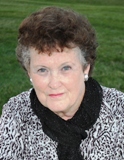 Linda Crosby is a mother and grandmother from Chapmansboro, Tennessee. Retired after 41 years in banking, she now spends her time gardening, walking, enjoying nature, and spending time with her family. Linda sings in her church choir, works part-time as a school bus aide for children with special needs, and enjoys writing as a hobby.
Jancan:
This is so well-written, descriptive, and entertaining. I LOVE rhymed, metered poetry!
Posted 07/18/2019 12:30 PM
plgoodman:
Very enjoyable. Thanks.
Posted 07/18/2019 09:14 AM
njc:
That's great--love the twist at the end!
Posted 07/18/2019 09:04 AM
michael escoubas:
Love the simplicity and "homey" feel this poem gives. Thank you Linda, for showing us walking us thru your garden and reminding the most idealistic of us that there will always be a bug or two around!
Posted 07/18/2019 08:44 AM
Larry Schug:
I wish I could pinch that relentless woodchuck in our garden. I don't save anything for him. I'm sure all the gardener's appreciate this nice poem.
Posted 07/18/2019 07:29 AM