In the late-mown meadow
in the last low light –
blue shadows, golden stubble, white
froths of snow in narrow furrows –
invisible until a trick of brightness,
then – their white rumps shining,
flanks dun-hued like winter grass,
wind's swift avatars,
they appear
from the thin cold air:
proud bucks, harems of does
and fawns, their mixed herds twining
east and south –
they kneel to pass beneath the barbed-wire
fences, and then they are running,
the gale behind them, the storm's mouth.


© by B. J. Buckley.
Used with the author's permission.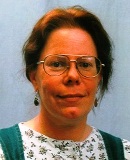 Photo credit: Dainis Hazners
B.J. Buckley has taught in Arts-in-Schools/Communities programs throughout the west and midwest for more than 45 years. She especially enjoys her work with cancer patients, senior citizens, and elementary age children. B.J.'s hobbies include gardening, making handmade books, music, and "messing about" with paint. She lives with her husband, dogs, and too many cats in a farmhouse east of Great Falls, Montana.
pwax:
The "low light" rhymes are beautiful--and then the last image, "storm's mouth" --very nice!
Posted 12/04/2019 05:59 PM
Lori Levy:
Like a painting. Beautiful.
Posted 12/04/2019 05:21 PM
BJ Buckley:
thank you to all who commented!
Posted 12/04/2019 04:36 PM
barbsteff:
Such great use of sound!
Posted 12/04/2019 12:37 PM
Glen Sorestad:
You've captured these beautiful animals perfectly. Lovely!
Posted 12/04/2019 10:32 AM
cork:
We love seeing the antelope in our back meadow when they are on the move.
Posted 12/04/2019 09:11 AM
michael escoubas:
Lovely poem, B.J., with such economy of words, and exactly the right words. Thank you for this gift of vivid images.
Posted 12/04/2019 07:58 AM