An Abecedarian Poem

After all this time
beginning again and yet again
concentrating on the latest
dietary craze only to realize the
envy felt for your neighbor, looking
fabulous, heralding results gleaned from the
Golo diet, a waste of time. An
hour arrived when you knew the void
inside had nothing to do with taking
jabs at someone who eats
kale three times a day, whose
ladder to success is paved with
money you will never have.
No, itís a new year, calling for a new you,
one that sees beyond conventional wisdom.
Pause, allow yourself the luxury of
quitting what doesnít work.
Rest in the arms of integrity; you are the
sole custodian of your identity
totally empowered to chart your own course,
unencumbered by cultureís manufactured fads,
verified by the inner glow, now emerging
where darkness held you in chains. You are
xanthic, like the delicate tint of a
yellow rose blooming in spring, daring to
zip line above the valleys of life.


© by Michael Escoubas.
Used with the author's permission.
†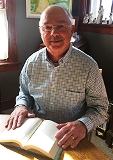 Michael began writing poetry for publication in August of 2013, after retiring from a 48-year-career in the printing industry. He writes poetry because, early in life, his mother encouraged him. Michael also writes poetry because he believes poetry brings people together and that poets are menders of broken things. Michael is the author of three collections--Light Comes Softly, Monet in Poetry and Paint. and his most recent, Steve Henderson in Poetry and Paint.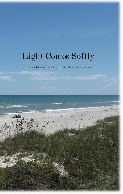 Tracers645:
Cool! Its a keeper - Thanks, Michael!
Posted 01/02/2020 11:48 AM
barbsteff:
Good accomplishment along with lived wisdom.
Posted 01/01/2020 03:26 PM
Arlene Gay Levine:
"Rest in the arms of integrity" Good advice for the New Year and always... Well done!
Posted 01/01/2020 03:24 PM
Lori Levy:
Great ending!
Posted 01/01/2020 02:36 PM
carlpalmer:
xanthic, I wondered how you'd use X, had to look it up.
Posted 01/01/2020 01:18 PM
bettiebill:
What a great way to start the day and the year. This will get posted on more than a few refrigerators.
Posted 01/01/2020 11:46 AM
jerithompson:
Gorgeous images within a strick format of each line starting w/a successive letter. I know there's a name for it that currently escapes. I'd rather think about those fresh images!
Posted 01/01/2020 10:41 AM
paradea:
The whole alphabet of 'truth'!!! I like this poem. Happy New Year!!
Posted 01/01/2020 08:39 AM
Larry Schug:
A poem of being honest with oneself. Beyond the cleverness of the abecedarian form.
Posted 01/01/2020 08:08 AM