Something tells me that the little man
in striped short sleeves and a Searsí tie
could really cut loose with a wild, wailing
boogie-woogie on that awesome Kimball concert organ
on stage down at the Oriental Theater,
instead of the take-me-out-to-the-ballgame/true-blue
schmaltz he is probably told to play before the previews
come on. Not that thereís anything patently wrong
with his standard repertoire, but that magnificent organ
has got to be capable of so much more, as Iím sure the man is.

Watching him play, I can imagine him suddenly exploding
into a Ray Charles or, heck, even a Jerry Lee Lewis rocking rendition
in which he shakes the sleepy, popcorn-eating, soda swilling place
up a bit, maybe even bringing those exotic moldings and fixtures to life
before the main feature sparkles from the screen.

And so, every time Iím sitting there waiting for the big screen fare,
Iíll imagine how nice it would be if he could, just once,
snap out of the corral heís in, out of all that has been constrained inside,
and make hulk-like all that stuff barely breathing there.


This poem first appeared in Fox Cry Review (2007).
Used here with permission.
†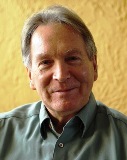 Stephen Anderson is a prize-winning Milwaukee poet whose work deals with many themes and has appeared in numerous print and online journals and been featured on the Milwaukee NPR-affiliate WUWM Lake Effect Program. Several of his poems formed the text for The Privileged Secrets of the Arch, a chamber music composition that can be heard here. When not writing, Stephen enjoys traveling, bicycling, and trekking almost anywhere he can find a path. His most recent full-length poetry collection is The Dream Angel Plays the Cello. Earlier collections can be purchased directly from Stephen.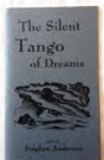 Nancy R:
Having grown up on North Ave. a block away from the Oriental, this struck home, Steven. I learned to read following the bouncing ball.
Posted 01/09/2020 06:21 PM
Surprise Reading Teacher:
In the Phoenix area we are blessed with Organ Pipe Pizza Parlour where the organists burst forth and let the organ pipes breathe great gusts of music. I did not have the theater experience, but my small school took field trips to Organ Pipe when I was a kid and I've been there since- it is Awe-maz-ing.
Posted 01/09/2020 10:11 AM
Mail@schoolbusmart.com:
Great poem. I longed along with you for the sounds and songs to break free. I wanted to bee bop and sway in that theater along with everyone, reveling in the moment that that ?little man? finally breaks loose. What an experience to waiting to happen. I?m with you in this poem. Thanks. Randy
Posted 01/09/2020 09:26 AM
paradea:
"all that stuff barely breathing there" is the breath of wonderful memories for more than a few of us. Wish I had an Oriental Theater to go to!!! I like this poem!!
Posted 01/09/2020 09:05 AM
Larry Schug:
Good advice-we should all"let it fly".
Posted 01/09/2020 07:43 AM
Joan:
Movies are the soundtrack of my life! Love that you were able to enjoy the organ..they were gone in my town by the time I was buying tickets and popcorn
Posted 01/09/2020 07:05 AM